Totino-Grace Show Choir Spectacular 2016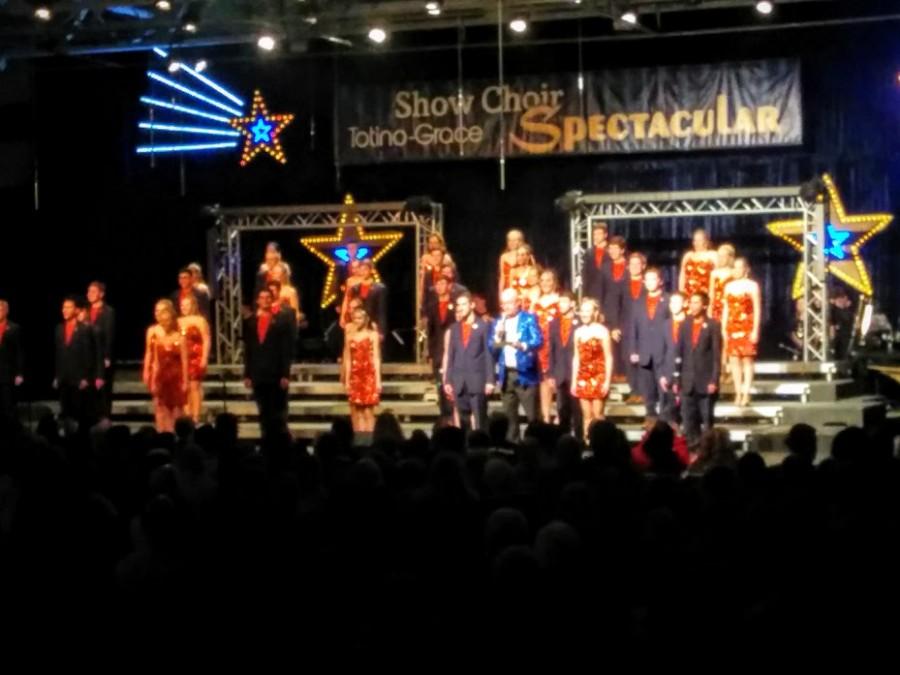 Maggie Louiselle, Contributor
March 8, 2016
The 21st Annual Show Choir Spectacular was a day filled with extravagance, rivalry, and passion. On Saturday March 5th, beginning at 9:00 a.m.,Totino-Grace hosted this annual event.  Totino-Grace does not actually compete, however, this is one the biggest performances of the year. Thirteen teams participated and diligently fought for the first place title at the end of the day.
After the teams performed they were put into one of two groups: mixed and open division. "Mixed division normally pertains to varsity level groups, and open division pertains to JV/Middle school groups," senior Claire Davis described. Six teams qualified for the mixed division group and Hastings High School landed the spot on top and claimed the title of grand champions.  Bemidji High School took second place and St. Francis High School took third. 
For many, this was their last year hosting and performing at Spectacular. Even those who are still going to be around next year were sad to say goodbye to the seniors. "There was definitely a huge mix of emotions while performing for the last time on that stage. In our warm up right before we went on, a lot of us were extremely sad, and it wasn't just the upperclassmen," senior Nate Louiselle said.
Show choir has become a major part of these students lives and it can be difficult to leave something most of them have been a part of since freshman year. "I basically spend everyday with Company, and they have become like brothers and sisters. Four years goes by a little too quick sometimes and it's hard to move on from such an experience," Mary Boston, a senior, stated.
All those who attended were greatly impressed by the performances and can't wait to return for the 22nd Annual Show Choir Spectacular.