School Lunches: Why Are They More Expensive?
Lunch prices have been raised to $6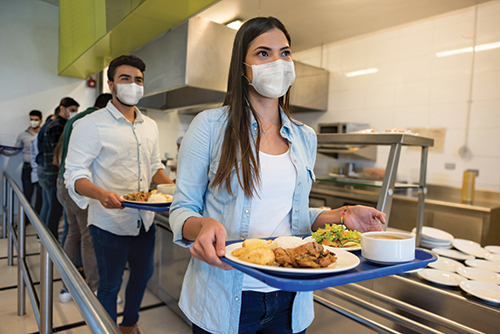 Due to the pandemic, food has been more expensive. That has caused Totino-Grace's school lunch vendor, Taher, to increase their prices making lunches more expensive.
The price has moved up to $6.00 because of the cost increase of the food and new supplies for boxed lunches. 
Last year, students could decide what they wanted to buy during the lunch period. They had the option of a build-your-own salad, a build-your-own sandwich, the main hot lunch, or a diner option. 
This year things look a bit different. During homeroom students choose which lunch they want (three pre-made lunch options: a hot meal, a sandwich, or a salad), and when it comes time for lunch they pick up what they ordered and tell the lunch staff their PIN number. 
Totino-Grace needed to purchase a lot of new lunch boxes in order to provide a safe, eco-friendly lunch. The price was raised to help compensate for the cost of these boxes.
According to Ben Bush, manager of Taher at Totino-Grace, and Theresa Cardinal, a member of the food service staff, "There has been a slight increase in the number of meals being sold each day. About five percent on average."
"One of the good things to come from the needed change was the limitation of our ability to serve such a large variety," said Bush, "therefore enabling us to utilize bulk pricing while eliminating a lot of the waste that variety caused. Thus, creating our ability to create a package offering to try to keep prices at a more value-driven point." 
Bush also mentioned that since he started working at Totino-Grace, he has been working to make sure the lunches are well-proportioned and healthy. TG also hopes to start bringing back more a la carte menu options soon.
The school lunches at TG are comparable to the prices of other private schools in the MSP area, such as Benilde-St. Margaret's ($5.50), Minnehaha Academy ($4.95), and Providence Academy ($5.10). Most students at TG love the lunches they get, as well as the staff that provides them. They cook food all morning – occasionally listening to fun music as they do – and always greet students with a smile.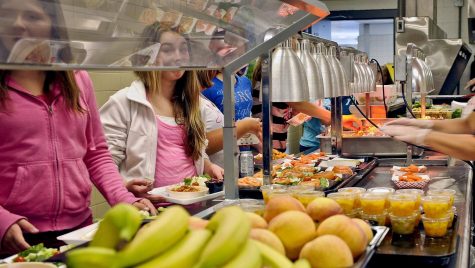 Across Minnesota, getting healthy school lunches is extremely important. For some kids, it's the only meal they'll get all day. COVID-19 has had a significant impact on student's access to a healthy meal.
The USDA has made many efforts to ensure that students that previously relied on their school to provide them with lunch can still have access to that. According to The Counter, public schools in America will be providing free lunches to any student in need until the end of 2020.
Schools across the United States are doing their best to support their students during this difficult time, which includes providing safe and nutritional meals.