Campus Ministry Spotlight: Sharing and Caring Hands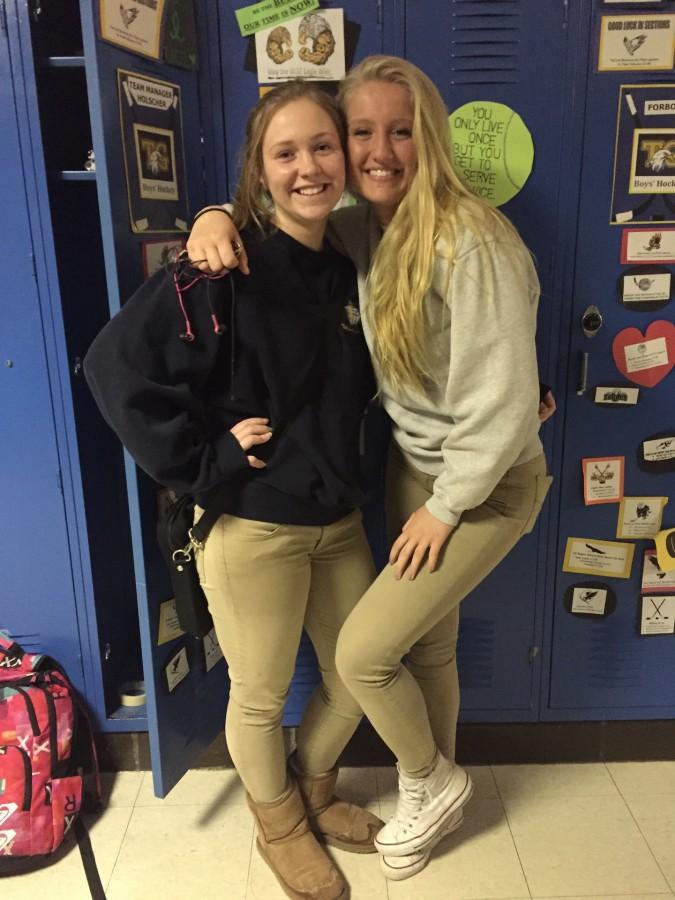 Alli Grodnick, Contributor
March 8, 2016
"It's like our bread and butter. It is our hook," says Campus Minister Mr. Andrew Blake in regards to the Sharing and Caring Hands opportunity offered at Totino-Grace through Campus Ministry. Even Mr. Blake was once hooked by Sharing and Caring when he attended TG.
Mr. Blake is a 1999 TG graduate and is now a Campus Minister. His first service experience as a high school student was Sharing and Caring Hands. Although he was nervous his first time going, he ended up loving service work. This is a common event that still happens to students today according to Blake.
Sharing and Caring Hands is a service project that primarily involves serving food to the homeless. Every Tuesday students go with Mr. Shimek to Sharing and Caring Hands. Totino-Grace has had this connection for 25 years with Sharing and Caring Hands as well as Mary Jo Copeland- the founder of this project.
A main part of the "hook" of Sharing and Caring Hands is volunteers are able to directly interact with the people they are helping. Senior Abbey Holscher, claims that her favorite part is, "the reaction of the people I am helping." Mr. Blake shared that volunteers are able to see the gratitude of people when you serve them as well.
When senior Nicole Newman was asked about why she volunteers at Sharing and Caring Hands she answered, "to help those who need help, but also in that is a two way giving street so I get something back in return." As described by Nicole, Sharing and Caring Hands is a great way for students to help others and be impacted in return.
All students are welcome to take a bite of the bread and butter offered each Tuesday when volunteers pile into the silver bullet van driven by Mr. Shimek to lend a hand to those in need at Sharing and Caring Hands.