Rally Icon Ken Block Dead at 55
Kenneth Paul Block was an American professional rally driver born in Long Beach California in 1967.  He was known for his accomplishments with youtube and the Racing Division, formerly known as the Monster World Rally Team. Block 
was also one of the co-founders of DC Shoes. He also competed in many action sports events, including skateboarding, snowboarding, and motocross.
Ken Block was also known for his massive influence in the car community, he has a youtube channel called hoonigan racing where they do things from drag racing to drifting in the craziest cars you could think of.  Ken Block also had a pretty successful rallying career, Ken Block's rally career started in 2005.
The skill and car control became quickly apparent and Block was named Rookie of the Year that season in the Rally America Championship. Since then, Block has continued to race in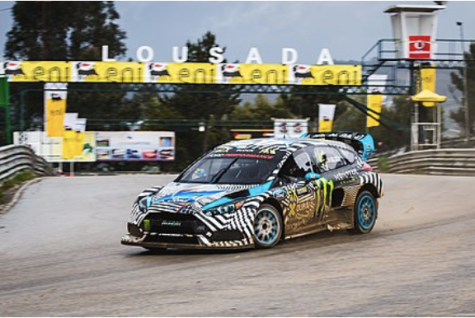 the series, racking up numerous overall wins as well as plenty of podium appearances. He's also accumulated five X Games medals since the start of his career, including most recently taking silver at Global X Games Barcelona RallyCross in 2017.
Soon after Ken Block's rally career he really focused on social media and that's where he took off,  Ken Block started a series called Gymkhana where you can see him and his team doing the most creative and extreme rally stunts.  He quickly became a common name with his car scene gaining so much popularity on Youtube, Instagram, etc. His youtube channel currently sits at 5.41 million.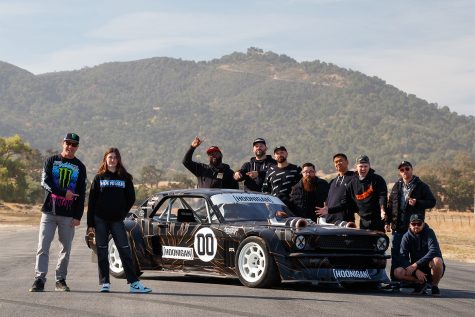 Although on January 2nd 2023 Ken Block was in a Snowmobiling accident Nothing was truly confirmed about the crash until a couple days later, but the Wasatch County Sheriff's Office later confirmed that Block was riding a snowmobile near his home in Utah around 2 p.m. when he tried to navigate up a steep slope, causing the craft to fall back on top of him.
Officials pronounced him dead at the scene.  With the death of Ken Block it took a toll on the car community.  Ken Block was the one that put rallying and extremity on the map and millions of people were influenced and motivated by him.  Ken Block also has a 16 year old daughter named Lia Block.  She is also a rally driver and hopes to continue her dads legacy.
https://www.nytimes.com/2023/01/03/sports/ken-block-dead.html
https://www.usatoday.com/story/sports/2023/01/03/ken-block-dead-snowmobile-rally-driver/10981924002/
https://www.hoonigan.com/