The College Football Playoff Expansion
The college football playoff will expand in the future.
On the morning of September 2nd, 2022 the college football playoff committee gathered at the Gaylord Texan Hotel in Grapevine, Texas. All 13 members of the committee were in attendance.
(The potential bracket is pictured here.)
The meeting was called to discuss expanding the college football playoff. The college football playoff committee has left some great teams out of the playoffs in the past, and many teams felt it was unfair because of their conference or schedule.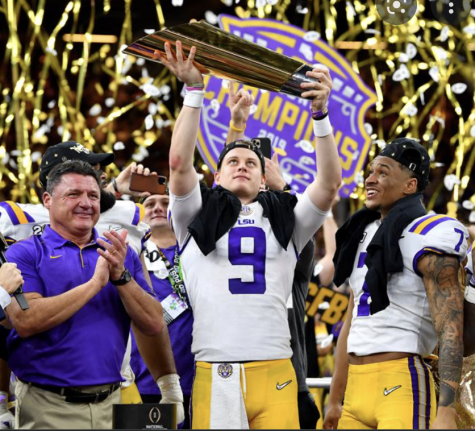 This meeting was very successful because they decided they would be expanding. They are planning to expand the playoff to 12 teams.
This expansion will be great for the sport, allowing teams and players to an opportunity to compete for the championship trophy. 
By expanding, there should be fewer teams with great records being "snubbed" because of their conference, schedule or program history.
Senior TG football player Jack Bieurance said, "I think this expansion is a win for everyone, it's great for the fans because then we get to see more football, great for the players because more of them will participate and also great for the NCAA because they will make a lot of money off of having more playoff games being played."