The role of social media in the TG community
How does Totino Grace use social media to report news?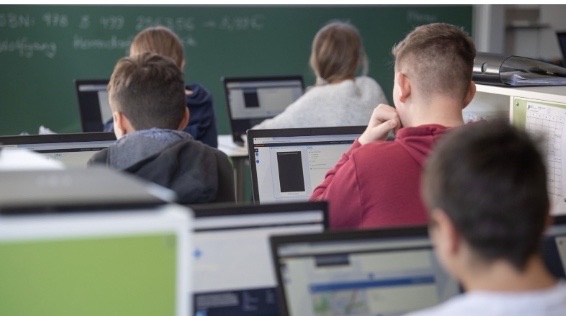 Social media plays a big role in our lives for news and entertainment purposes. Totino-Grace is active on social media sites  sharing experiences in the school. This is a way to keep us all engaged and involved with school activities.
Totino-Grace does a good job when keeping people more engaged on social media. "I think we do a good job at highlighting all our activities to stay connected to alums and parents," Andrew Million, the school's visual content specialist, said.
Using multiple platforms to report news also helps Totino-Grace. "We use social media well to keep people engaged because we have multiple accounts on social media like Facebook, Instagram and YouTube," Meghan Weeks, the school's Administrative Assistant, commented.
But there's always room for improvement. Totino-Grace does an unquestionably good job at reporting and posting about sports. 
"Some groups are good at giving information and pictures to post," Shanna Peterson, who runs the school's Instagram and is the Assistant Director of Enrollment and International Students, added, but she thinks we could still improve on sharing more about some of the clubs in our school.
Totino-Grace also uses social media softwares to highlight the fun things about learning at Totino-Grace. We do this by posting about the new classes and experiments we do. This helps parents and people see the classroom activities in the school.
Without social media, it would be harder for us to keep others up to date with the activities in school. We would also find it harder to be able to speak about certain things that happen in school.
The use of social media in our school is very important. "Without social media, it would be harder for the admissions and the marketing teams," Peterson mentions. Social media is also used to advertise the school and help attract new students.
Social media makes it easy for parents and other interested parties to find the school's social media. Adding links to websites also makes it simpler for people to find more information about the school.
Social media in classrooms also gives students the opportunity to be involved in things outside the classroom. Students can hear about challenges they would like to be involved in and join, like global story writing and more. 
Students being involved in educational competitions also helps the school. It makes the school more engaged in activities internationally. This would be very beneficial to the school and students.
Students can also use social media to explore more in class. Whenever students need extra help, they can take it upon themselves to do their own research and be independent in classes.
Social media use in a community can be used in many ways. At Totino-Grace, we specifically use it well when it comes to use in and outside the classroom. Teachers, students, parents and the entire Totino-Grace community benefit from the use of social media with news being reported about the different events in our school.