The start of a great or terrible year
Positive start of an intense season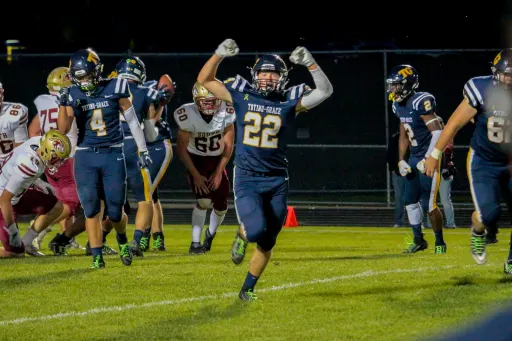 Despite a terrible season last year, the Totino-Grace football team seems to be heading in the right direction. Last year the Eagles went 1-8, only winning against Champlin Park. The Eagles schedule doesn't get easier than last year either as they play the exact same teams as the year before.
However, during their season opener against Mounds View, they won  27-20.
Fans and viewers wonder if the Eagles are going to be the powerhouse football team they used to be, or did they peak early in the season. Many people are also pointing out the fact that Mounds View is not a top football team. They went 3-6 last year, losing many of their seniors this year.
In the second game of the season, Totino-Grace lost 7-45 to Maple Grove, raising major concerns. Despite the fact that the Eagles have just come off a major loss, many are still positive. Adam Moltiter, the 17 year old tight end for the football team said " Coming off a loss like this against Maple Grove is really rough, We need to rally  and win the next one".
In high school football there are divisions based on the enrollment of the school. Teams like Totino-Grace can opt up to a hight division. Being in Class 6A, TG is playing two divisions ahead of their school size classification (4A).  A lot is at stake this year because if the team doesn't have a decent record, they will drop down from 6A.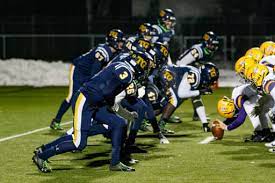 One of the Eagles coaches, 26 year old  Ricky LaFleur stated "I think this year is a new year. The motivation that wasn't here last year is here and everyone is putting in the effort. He added " You win some and you lose some but the most important thing is that you learn from your mistakes, fix them and move on. You have to forget about it and move on".