2021-2022 Totino Grace Boys Hockey season outlook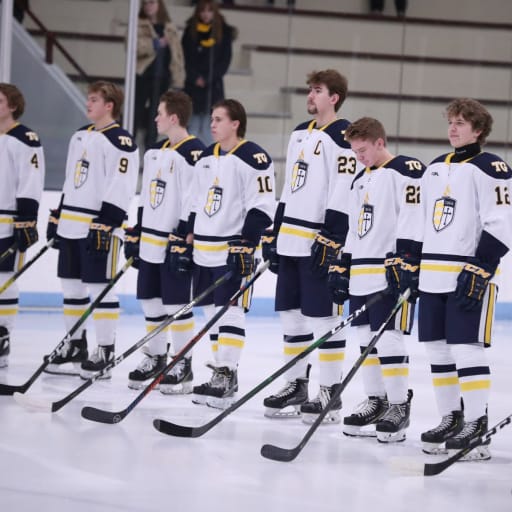 Last year the Totino-Grace boys' hockey team had many star players, but this year we will not see these names on the roster. Most of these young men have moved on to the next level of playing and even the USA Junior development team. Without these players on the team, the TG boys hockey team could be looking at some struggles in the season unless someone new fills these shoes of leadership.
The short time period between the off-season and tryouts can be very beneficial by working through captains' practices. Former TG girls Hockey coach Scott Bond, who runs the boys' captain's practice, said from only watching the team practice for a couple of weeks before the season, without last year's star players, the boys' team will have to play a very "disciplined game of hockey" in the season with little room for error. 
That means changes from last year's game plans which could lead to a good challenge for the boys to figure out new team chemistry. Bond also noted guys will have to "step up" which someone always will.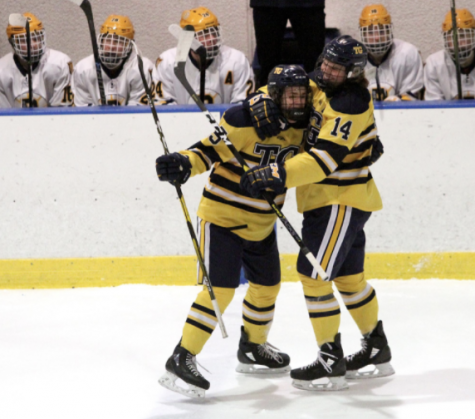 Senior defenseman Howard Moore, who has been in the TG Boys hockey program since his freshman year, said this year team chemistry will have to be a very important focus for success this year.  Moore made it clear that not just chemistry on the ice but team bonding off the ice including "eating lunch with the boys at school", team sleepovers and pasta feeds.
A brotherly bond between players will help the team tremendously when game time arrives. 
Junior goaltender, Wes Johnson said he is very excited for the season to start this year. Johnson has started in the net since freshman year and has seen many players come and go from the team.
Every year the team loses players which draws questions for the next year but it always works out claimed Johnson.  He also said if the team gives 100 percent at practice and works hard every day to be better then the team will "just fine".