Preparing your business for the next big downturn
Bulletproofing your business from recessions
During the past few months, we learned that a thriving business can disappear overnight. What seemed like so much prosperity, coming from once a thriving business can soon take a turn for the worst and go down in the storm. 
Robin Arent, owner of Riccar Heating and Air Conditioning,  said "The worst thing a small business can do is not prepare for challenges down the road, downturns are inevitable."
These, so to speak, "downturns" come ever so often, and here's how you can prepare your business for the next one: 
Create a healthy cash cushion
When the revenue stops, you need to have cash in the bank to keep you afloat or to "brace your fall".  According to Bloomberg Businessweek, Dan Crompton, a financial advisor from London says, "Cash is the true sign of health in a business."
He recommends having enough cash to survive for 6 to 12 months. It should be your first line of action in creating a recession-proof business. 
Maintain good terms with lenders and suppliers
It's hard enough to maintain, let alone build a business when you're on bad terms with your lenders and suppliers. Put a recession on top of that, it's nearly impossible. It always helps to have good connections with your partner, especially in the rough times.
Step back and look at the big picture
When you start to feel the pressure of your business getting tight you may think the best call for action is to eliminate the obvious problem right away. That may be a temporary fix but you might miss problems buried deep down in your business model that may go unnoticed.
Instead, step back, take some time, and look at the big picture. Ask yourself what works and what needs to be fixed. View it as an opportunity rather than an issue.
Stay connected with your customers
You don't want to be left in the dust when the downturns come. Plan for this and create good relationships with your customers. Whether that be by marketing or by customer service, create a name for yourself that people will remember.
During the pandemic, lots of businesses started to "pivot" to create more revenue streams they may have lots due to the downturn. A big tool businesses used for their "pivot" was technology. They could now use video chat and online programs to promote their business to bring in more foot traffic. 
Whatever you decide your "pivot" will be, make sure you have one as your backup.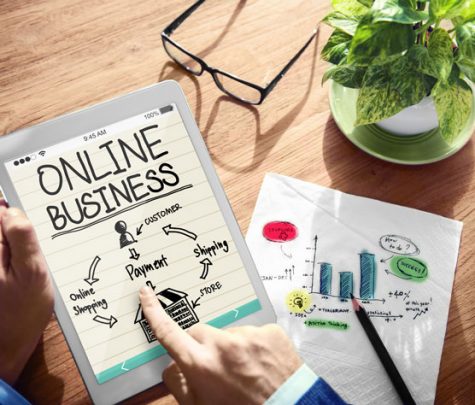 With the 21st Century boom of technology, the internet is by far the most beneficial. So why not get your business a piece of that pie. 
The bigger the presence, the more sources of income you will come across. It's all about ease of access and with a couple of clicks people can know your business story, motto, and service.