Coronavirus Has Changed the School Year for Totino-Grace Students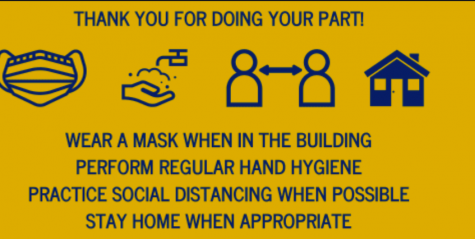 Many can agree coronavirus has made everyone's lives difficult. One of its primary effects is how it's changing the school year for students of all ages. 
One of the most controversial things since the beginning of the pandemic has been masks. Students at Totino-Grace High School believe that "It's hard to not be able to see people's faces," as they are unable to read lips or see a smile. Other's say that they  "touch (their) face more than (they) ever used too," which defeats what the mask is trying to prevent. One student who is part of Company of Singers, a varsity show choir at TG, says that "it is very hard to breathe when dancing," as the masks contain all warm air.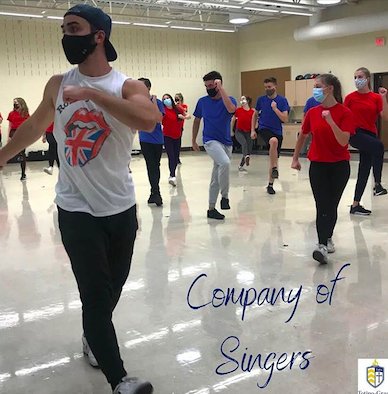 According to the World Health Organization, "Sweat can make the mask become wet more quickly which makes it difficult to breathe and promotes the growth of microorganisms." This is why wearing a mask is so difficult for students to participate in activities like Company of Singers, or while working out. It is actually deemed "unhealthy."  
A unique thing Totino-Grace is doing is an in-school hybrid. This means that some students are in the classroom, while some are watching class from their computer at other overflow locations around the school. Students think that it's difficult because there are "so many distractions," and would rather "be at home." However, they find it's "nice to be with (their) classmates in overflow," as it provides a sense of comfort. 
Along with masks and in-school hybrid, TG has a new protocol for lunches. Students are allowed to sit two people at a table on opposite ends. Some students find the new seating arrangements "RIDICULOUS," while some believe it's necessary for "staying in school." 
Another change is the lunch prices. "Six dollars for 7 chicken nuggets, 4 carrots, and some rice or beans is a rip-off," says a TG student. Some also think it's crazy we spend that much money "especially when we have fewer options." 
Totino-Grace has recently implemented a new "ALD" day on Wednesdays which is an at-home learning day. This was created to give teachers and students a break in the week to catch up on work and for students to ask questions. With an overwhelming response, students believe it is better for their "physical as well as mental health," as they aren't wearing masks and can destress themselves. It gives them a chance to "catch up" on work and to relax. 
Despite all of the difficulties this school year, most students thought they would much rather be at school. One student said, "at home, I felt a bit isolated and deprived of that social interaction you get at school." 
However, a senior student said, "since it is senior year for me, I do not feel a need to be in school all the time." This student continued by saying they'd rather just stay home instead of trying to get used to all of these new, difficult changes. 
There are many mixed opinions on this school year. As one student said, "This school year has been very taxing, both mentally and emotionally." Many agree. Despite all of these difficult new changes the pandemic has thrown at us, one student said, "TG is doing a good job of making sure we are doing well and coping well with all the new things put in place." Other students agreed and believe we are doing the best we can considering the circumstances. 
Coronavirus has changed a lot of things. Totino-Grace students are doing their part in overcoming these obstacles and embracing new challenges.