Sports With No Finale
COVID puts State Tournaments on hold
As fall sports come to a conclusion of their regular seasons, people are wondering why there isn't a state tournament this year for each sport. Even with the pandemic going on, sports teams were able to follow the guidelines to stay safe and allow everyone to have a season. If teams were able to have a season, then why couldn't they have the state tournament?
The whole point of a sports season is to work hard to win your section, conference, make it to the state tournament, and potentially make it to the championship. There is no better feeling than winning a state championship, and now the players don't have the main goal this season as a team to make it to state and win. Many players are confused, wondering why they could have a season and conferences, but not state.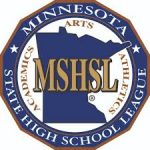 The MSHSL had several meetings discussing a state tournament this year. One proposal from Troy Stein suggested a "super-regional" game, so champions from section one would play the champions from section two, but that motion failed 10-8. Both fans and players are upset that there is no final event at all, and by applying the current guidelines that had been followed during the regular season, the state tournament should have been safe to have this year.
Not having the state tournament greatly affects the athletes of these teams. All of their hard work and dedication seems to be for nothing. For the athletes that are being scouted out by colleges, it gives them less time to show off what they can do. As for the scouts, it gives them less time to get around to multiple athletes and see them as potential players. 
"I think that we should've had State. State is here to celebrate the excellence of those athletes that worked hard that year." said senior cross country captain Marshall Loveland. "Also, coming from someone that made it for the first time ever, it really makes me disappointed." He is just one of many athletes who are frustrated about not having state for fall sports. "Since we never had State, it will ruin the mentality of the athletes for the other sports they do. I think that MSHSL could have done something to make the athletes happy this year."
Although the fall sports won't have a state tournament, there is talk about allowing winter sports to have their state tournaments. There are currently two weeks set up for sections and one week for a state tournament in the calendar, but none of that is set in stone. Hopefully, there will be a state tournament for the winter sports, so they won't have to go through the same disappointment as the fall teams.