ACT Testing Optional for class of 2021
A different application process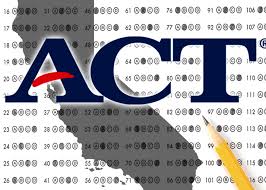 Students in the class of 2021 are struggling to take the ACT test to submit for college applications this Fall. Due to Covid-19, testing has remained shut down, forcing colleges to waive the test scores requirement. 
Covid-19 shut down shopping malls, schools, and public areas which all recently opened back up. However, testing sites for the ACT still remained shut down until mid-September, few have reopened.  
This year's seniors are scrambling to sign up for these tests making it difficult to get in for testing. Without full capacity in the testing locations, the line for signing up grows every day. Some students who register in September won't be able to test until December.
Several students at Totino-Grace High School still have not had a chance to take this test. A senior at Totino-Grace, Emily Cendejas-Garcia, said, "I was supposed to take it last week but they shut down the place where I was supposed to take it, luckily my colleges are not requiring the scores." Another senior at Totino-Grace, Jaydah Sherman, mentioned, "I have not taken the ACT, I am planning on taking it in December in time to put it on my applications. If I am unable to take the test I've looked at universities like Barry University and Asu". 
Due to these problems, many colleges have waived the ACT scores required to be submitted. Instead, colleges like Saint Marys in Winona, Minnesota are requiring transcripts and essays only. 
Even Ivy League schools have waived this test such as Harvard, Princeton, and more. In a New York Times article, Harvard released information stating, "We know that there are fewer opportunities to take the SAT or ACT given the cancellations to date." Harvard said, "You will not be disadvantaged in any way if you do not submit subject tests."
The University of California is planning on extending the test-optional admissions through 2024. The school also mentioned, "the system's 10 schools could develop its own admissions test".
Taking the ACT at home was considered but shot down quickly due to different 'testing environments' posted on the ACT website.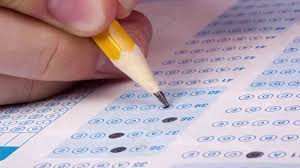 Although students either have not taken the test or will not take it, plenty of schools will disregard the usual requirements. According to Georgetown University, over 1,240 colleges in the US have waived the requirements leaving plenty of options for students with no scores. 
Helpful techniques for students to look for colleges that are waiving scores are to look on the college's website or to use websites such as Test Optional Colleges or College Raptor.