Eagle Football Returns
Short notice calls for hard work to get ready to play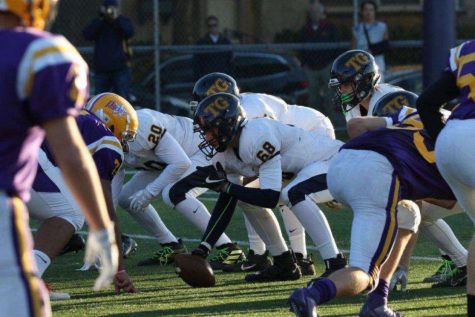 The football season that was once canceled until the Spring is back in action for the Totino-Grace Eagles. Emotions are pouring out as they look forward to the season being overturned back to the fall.
Only one question remains, will they be ready by October 9th, for their first game?
Throughout the summer due to COVID-19, the Eagle football players have been wary on the season not knowing what will happen. The Eagle football team had limited practices throughout the summer and once the news came that the season was delayed to the next spring, players were saddened.  
The Eagles started their fall camp to prepare for the spring and news came up that there had been some talk about moving the football season back to the fall. Players were excited and worked very hard to prepare even though they did not know for sure what the decision would be.
A petition had started to bring it back and it had over 25,000 signatures and it brought the idea back to life. They are scheduled to play 6 regular-season games and 4 potential postseason games depending on how well they play throughout the season.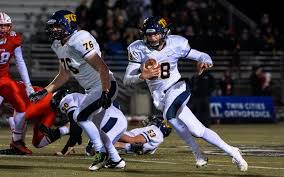 This season moving back to the fall is huge for upperclassmen who have yet to prove themselves as a solid player. With the season being in the fall, it opens up recruitment and gives them time to continue playing knowing they have a shot to prove themselves as a colligate caliber player. Now it is up to the players to play hard and be prepared for the upcoming season. 
Starting center for the Eagles, Jackson Deisting, said, "I was upset because it was such short notice and I had already planned on the Spring season. No, I feel in such a short time that there is still much to work and improve on." Deisting added, "Yeah, four years with all the guys I love, could not be more exciting." 
Senior Dane Morel answered a few questions along with Jackson in the upcoming season. "I like that it has been changed back to the Fall due to the fact that we now have our Spring sports season and it allows us to have fall football back which is what we wanted," Morel said. "Yes, I think with the time constraints they have done a very good job getting us ready for the season." Morel added, "Yes, playing with friends always makes the sport a lot better, and with COVID going on being able to talk to them, and being around them makes it a lot better." 
It will be great to see how well they perform this season. As Morel said, he feels that this is a great opportunity to compete with his teams on and off the field.