COVID-19 Impacts High School Extracurriculars
High School extracurricular programs have opted out of live productions but will still perform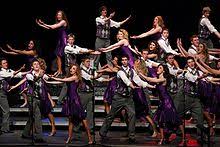 Along with all fall sports, Totino-Grace High School in Fridley, Minnesota has brought back its extracurriculars such as Show Choir and Theater, with restrictions due to the COVID-19 pandemic. The head directors of both programs have spoken out about their plans to instead record their shows with virtual viewings.
After a summer of planning, schools all around the state have chosen against performing live and hosting competitions as a safety precaution. Some schools have even chosen not to have Show Choir. In response, the Totino-Grace Company of Singers has hired a cinematographer from Los Angeles and an Emmy Award-winning sound designer to help produce a professional music video, showcasing the 2020 Show Choir ensemble. Adam Miller, Choir and Show Choir Director, has made adjustments to the school's choir space by adding additional mirrors and TVs "to accommodate digital and distance learning."
Senior Maddie Edlund has also voiced her opinion on the year's new season. She says "I'm mostly just bummed that I won't be able to actually compete for my senior year, but I'm glad that we are trying to make the best of it and have a show anyways." Miller hopes for an outdoor show in the spring to perform what his students and many others have been working hard on.
All theaters across the US shut down early this spring, as the pandemic began to pick up. Theater is a high threat for spreading the virus. Dr. Fauci, director of the National Institute of Allergy and Infectious Diseases at the National Institutes of Health, warns it could be a year before the reopening of theaters.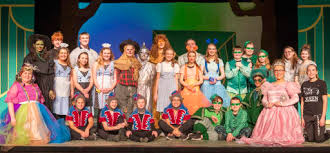 Totino-Grace theater's fall musical is the biggest of the three-cast season, and with COVID-19 they have had to downsize to 10 actors and understudies, which has never been done before. Actors are not allowed to be within 6 ft of each other and are required to wear masks. 
Theatre Program Director, Christine Karki has thoroughly planned out a safe way to still produce the 2020 fall musical, Little Women. She says "We also have a plan in place if or when we need to have virtual rehearsals and actors will not share props." 
Karki is doing her best to offer opportunities to students to participate in the show even if they aren't performing. "We tried to involve more students in the cast by offering understudy positions, said Karki, "and have a lot more scheduled time for students to come in and help with technical elements of the show…"
The musical will air mid to late November with tickets purchasable to stream on a nontransferable link. Audiences will have to pay separately each time they want to view the show.
Halle Audette, a junior involved in theater says "A lot of us in Company and theater are super jealous that fall sports get to continue (almost) like normal when we had to completely start over." She is also disappointed as she plans to pursue a career in theater and feels as though she is "missing out on a ton of experiences."
Both programs have not lost students due to these changes and are hoping the participants will understand things will look different this year.