NFL and the social injustice in the country
How the NFL is navigating a sensitive issue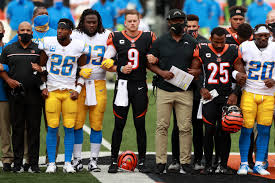 The social injustice of George Floyd, on May 25, 2020, and the NFL happening now raises the question: what are they doing to let people know about social injustice. 
"The booing was unfortunate in that moment," said Texans defensive end J.J. Watt, who is white. That was during when the two teams link up arms in middle after the anthem, the two NFL teams tried to show unity and trying to show that everyone is equal. 
"We just want to be treated equally," said New York Jets offensive tackle George Fant, who is Black. Fant, wants everyone to be treated equally throughout the nation and doesn't agree about the things that are happening in the nation.
The teams were trying to show at sort of end of racism by doing that but fans ended up booing at them for doing it. The NFL was trying something to help out and show the injustice in the country but some fans just don't believe in that.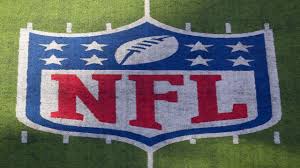 Key Black NFL players, including Patrick Mahomes, Deshaun Watson, and Odell Beckham Jr. demanded the league acknowledge the reality of systemic racism. 
Beckham is one of many players who look into the camera and ask "What if I was George Floyd?".
Beckham was trying to say that if he was in that position many people perceptive would change on that. 
Other athletes like Lebron James promote social injustice on and off the court. Key football players should be doing the same thing.
"They're demonstrating during the national anthem. What they're protesting is what's off the field — police brutality, social injustice." Fox's Curt Menefee said.
"All of us went through a process of learning to try to understand what our players were protesting," Goodell said. That they were learning how the players felt, about social injustice in the country.
That players aren't disrespecting the people who fought for our country. They're trying to show an example of how people of color in the country are getting treated unfairly. 
NFL would've said more about the systemic racism in the country in commercial, at games, or podcasts if that would've happen to him. The NFL announced, trying to promote BLM or the injustice, that players can wear shirts with "Injustice against one of us is injustice against all of us". 
But it is also trying to maintain balance between both worlds so they can get their profits from the fans because they don't want to go deep into a situation about injustice in the nation.