Voting During a Pandemic
Things will be very different this election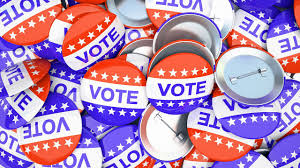 Voting this year in the US will be unlike any other year due to the current pandemic. We have all had to adapt to new methods of doing things, and with that comes different ways to vote. Mail-in voting has always been an option for voters, but now there will be many more people voting by mail this year, and voting in person will have to be adjusted so that it is safe for people to go. 
According to CNET, record numbers of people will be voting by mail so that they don't have to worry about poll lines. Some of the pros of mail-in voting are: cheaper to run polls, increased voter engagement, they are convenient, and they can keep voters safe during this pandemic. Some of the cons: potential mail fraud, benefiting one party, some people might not be able to receive the mail-in ballots, and some states might not be able to handle the surge of mail-in ballots by November.
People that wish to vote in person must wear a mask and social distance. Voting early is encouraged so that there aren't as many people voting all at once and it is spread out over the 46 days before the election that people are allowed to vote. 
If someone wishes to vote early in person, they can go to their county election office on whatever days they are open and use an absentee ballot.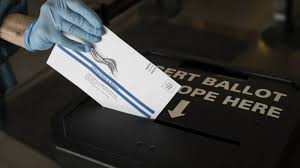 In order to vote early by mail, the voter must apply to have an absentee ballot mailed to them. The recipient should read the ballot carefully so that they fill out and sign everywhere they need to. There are many votes that end up being ineligible because the voter missed a bubble or a signature in their mail-in ballot.
Mr. Theisen, a social studies teacher, said "Yes I will be voting this year. I am going to be voting using a mail ballot. Many states use only mail-in ballots and they have been shown to increase participation. The only downside is that sometimes the counting of mail-in ballots can take longer, so voters must be patient. Also, the postal service has a responsibility to deliver the ballots to voters and then get them back in a timely manner.
Ms. Welle, another social studies teacher, said "I will be voting this year. I think mail-in voting is important (especially this year for safety reasons), and I think polling places should be following all of the CDC recommendations and guidelines (ie. masks, sanitation, social distancing, etc)"
Overall, the circumstances are very different this year. Methods of making mail-in voting easier and more accurate need to be taken, as well as the mail services needing to be prepared to receive the mass amounts of ballots and deliver them safely. The way voting in-person is set up needs to be well thought out so that it is safe for everyone to go and not risk getting sick, and people should weigh out their options in order to stay safe.