Big Ten football is back
Big Ten reverses earlier decision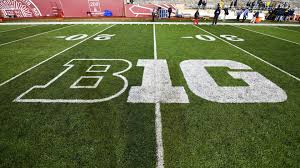 Fridley, Minnesota – The Big Ten released a fall schedule to play in 2020, instead of 2021 as once planned. On September 17, just over a month from their last decision, they reversed their earlier decision. This was huge news for coaches and players who now get a season back with a  chance for a National Championship run. 
The Big Ten Conference decided to not have a football season earlier this year because of the scare of the Coronavirus. As other conferences decided to play and were getting started with games in September, it put the Big Ten in a tough spot. This led to the Big Ten changing their ruling of pushing the football season to the spring and bring back the season in a shorter format.
The Big Ten made their ruling on August 11 that they would not play football till 2021.
 "We ultimately felt that holding football games was not in the best interest of student-athlete safety,"  said the Big Ten commissioner in a news conference. 
This decision did not make fans, parents, or athletes happy but was expected because other conferences were doing the same.
This controversial decision led to obvious sadness by the athletes and anger from parents and fans to play. Even with all the backlash, the Big Ten was standing by their decision and felt like it was a smart safe idea. This decision only lasted a short time because as the fall College Football season started with no huge outbreaks (only small confined outbreaks) eyes instantly went onto the Big Ten to start playing.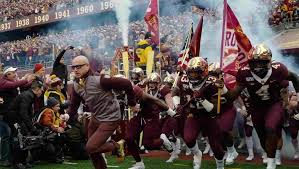 The football schedule started on October 27 for an 8 week season with no bye weeks or breaks. This decision also includes a possible extra game and the Conference Championship in Indianapolis. But many feel like the no bye week will come back to hurt the conference because there will be no rescheduling like other conferences have been doing all season because of small team outbreaks forcing schedule changes. 
This very condensed schedule was a calculated decision because they now have a shot at a season. One of the main reasons they switched the decision was that they saw over communication with your opposition and being very see-through of any possible outbreak gave them a shot of playing each week. With this decision, they can also now have the chance to play in the National Championship that they wouldn't have been able to later in 2021.
This now domino effect of the start of College Football and the NFL is now bringing rumblings of a possible season of high school football in Minnesota. Now with football and high school sports returning there is now a sense of normalcy back in our lives.