Dexter: The Best Show Ever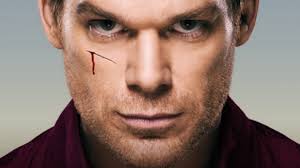 Dexter is a television crime drama mystery series that airs on Showtime and also is streamed on Netflix. This show is set in Miami, Florida and centers on the double life of Dexter Morgan. Dexter Morgan is a forensic scientist, husband, father, and serial killer. Dexter is a forensic expert at Miami Metro Police Department that murders criminals who escaped the justice system.
Dexter suffered from a traumatic event as a child which is what made him have such psychopathic tendencies. Although Dexter is a serial killer, he is a very caring and likable character. Dexter's sister, Debra, is a main character in the show and a detective at Miami Metro Police Department. Debra cares about Dexter but is unaware of his secret life. Actually, every character in the show is unaware of Dexter's secret life as a serial killer.
This show is full of action and plot twists. The series is eight seasons long with twelve episodes per season. Throughout the show, watchers fall in love with Dexter, despite his need to kill. This show is can be absolutely heartbreaking, but also, completely heartwarming. There are twists in every episode, which makes it very addicting. Dexter is an overall amazing show, and everyone should watch it because it shows the life of an uncommon job, forensic science, and also peeks into the mind of a psychopath.