Little Earth Shootings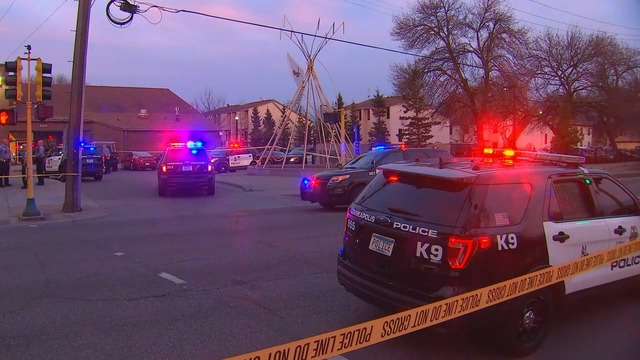 Rachel Holmgren, Reporter
May 10, 2018
In the American Indian community of Little Earth, MN, there is a huge problem that many people are not at all aware of. Due to many drug dealers in the area, there are shootings in the area that leave innocent people hurt or killed. City leaders have not been helping with the problem at all and many of the residents are calling for legislation to help solve the problem. The latest shooting on the evening of May 2nd left six people from ages 14 to 46 with gunshot injuries.
The victims of this shooting were ambushed and suddenly shot. This occurs often because there are many gangs and drug dealers in the area that mistake normal people for enemies. Citizens suspect that the violence is coming from outsider drug dealers that have zero ties to the community. After the latest shooting, detectives followed a trail of bloody footprints to a townhouse, where the suspects had been seen fleeing. Inside, a 14-year-old suspect who lives with his parents had an AR-15 semi-automatic rifle. In addition to that gun, they found a 20-gauge Winchester shotgun and multiple rounds of ammunition. A search of the other suspect's apartment turned up two handguns and even more ammunition.
The people are still upset by the murder of Alexander LaGarde a month ago. He had come by to visit friends in Little Earth and was confronted by another boy his age. They began to argue and then gunfire rang out. 19-year-old LaGarde was shot dead. Shrapnel hit another victim in the face, head, and legs, but he is recovering. The suspected gunman was captured on the White Earth Indian Reservation and is charged with second-degree murder.
When the shootings occur, sadly nothing is done. When the police are called to the area after a shooting, the news vans come, along with the city leaders looking for publicity. These city leaders pledge to help the problems with after-school programs and additional police officers. These are empty promises, however, as nothing ever changes and the cruel cycle begins again. The members of the community want something different from the promises they are given. They want basic needs met, such as drug addiction and mental health services, job training services for young people at risk of joining gangs. Citizens also want legislation to make it harder for people to obtain guns, whether legally or illegally.
If nothing is done to help this problem, Minneapolis/St.Paul will surpass its 2017 record of 280 gunshot victims. This was the second highest tally in the past 10 years. As of Thursday, there have been 80 people wounded by guns. In the past two weeks, 18 people have been gunshot victims. Unless some of us call for change, it will never happen.