IF YOU'RE IN THE MARKET FOR PENS: READ THIS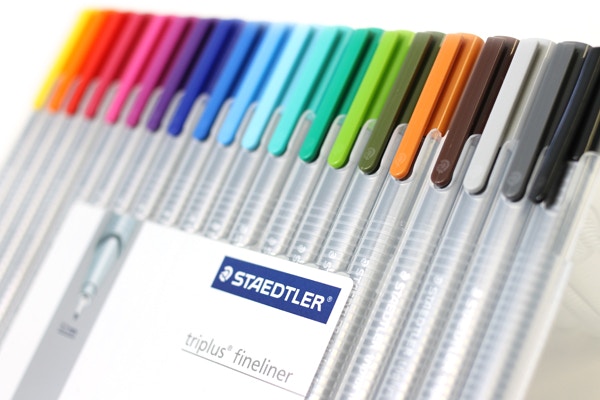 If you're into doodling, bullet journalling, or simply having neat, clean notes, pens are a must have. However, sometimes finding the right pens can be hard. Pens need to be able to be precise, but also bleed- resistant. They must be able to be versatile as well; the best pens are perfect for both doodling and note taking.
The STEAEDTLER triplus fineliners are a perfect option for superfine, doodles and perfectly neat notes. The pen has a triangular shape, which helps promote relaxed and easy writing. The ink is water based, which means the pens are washable and can wash out of clothing. These pens are special because they have dry safe technology which means that the pens can be left uncapped for days without drying up. These fineliners come in nearly every color, and they won't bleed through your paper.
The perfect doodling and precise drawing pens are the Sakura Pigma Micron fineliners. These pens come in different size tips ranging from 0.20 mm to over 1.0 mm, which makes them ideal for artists. The Pigma ink is what makes these pens extra special. This ink was invented over 25 years ago, and it continues to be perfected to this day. The Pigma ink is the most reliable permanent ink on the market today because it never smears or bleeds through the paper. These pens are most ideal for artists and people who enjoy doodling.
The Tombow Dual Brush Pens are ideal for all artists, especially people who love taking notes and bullet journalling. These pens have a flexible brush tip on one end of the marker and a fine tip on the other. The brush tip works like a paintbrush to create fine, medium, or bold stores. The fine tip end allows for consistent and precise lines. The water-based ink is blendable and the nylon brush retains its point stroke after stroke. There are 96 colors available, ranging from pastels to bolds. These pens are perfect for all ages, and they are very high quality pens that will last a long time.
It can be very difficult to find the perfect pens for your needs. These pens are all very high quality, but worth the extra money. Most pens last a short period of time, and they are often made of low quality ink. These pens will take your crafty adventures to places they have never been!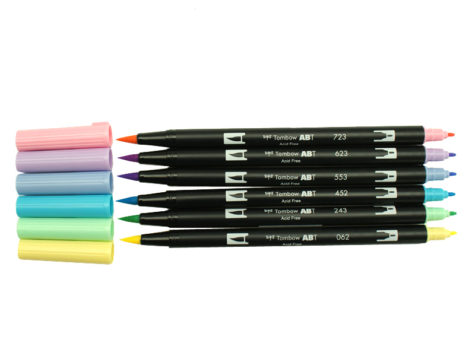 TOMBOW DUAL BRUSH PENS (PHOTO: Teoppitarha)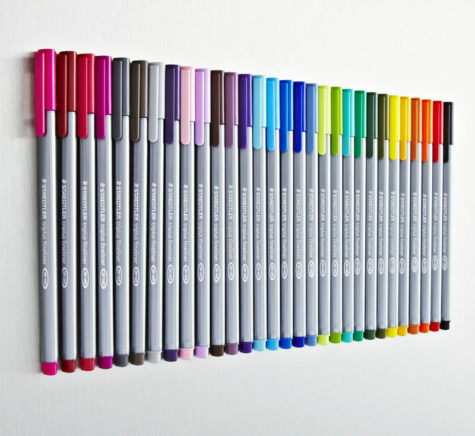 STAEDTLER TRIPLUS FINELINERS (PHOTO: NOVA68.com)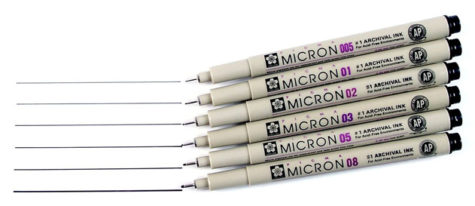 SAKURA PIGMA MICRON PENS (PHOTO: Amazon.com)