Funds for a Better Future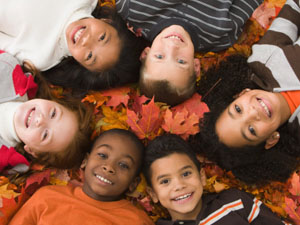 Roberta Kennedy, Reporter
May 1, 2018
The Totino- Grace SOURCE group will be hosting a fundraiser for refugees who are just coming to America. Students, Amy Infanzon, Katie Etten and Grace Marchek thought of the idea because they want the TG student body to make a difference in someone's life. 
Back in February, the SOURCE team went on a field trip to a Missing Voices conference and heard a speech about life struggles refugees face in their home countries and when they first come to America. Right away the girls were inspired and decided to raise awareness and wanted help make a difference. They pitched the idea to Mr. Andrew Blake and Ms. K.. it was approved and now the girls are taking action to make this possible.
The International Institute of Minnesota is the organization that the girls have reached out to help. Their website states, the "institute helps New Americans with the transition to a new life leading to economic self-sufficiency." Their mission is to help "New Americans achieve self-sufficiency and full membership in American life." along with not only creating a new home but a new future for those who have been relocated. 
The girls chose this organization because of the needs that TG students can help them mainly caters to younger kids. The needs are school supplies, with the school year coming to a close students tend to throw out notebooks, pencils, calculators. Instead of throwing out old supplies, students can donate them. The supplies will be given to all ages of students, K-12 to help them fulfill their needs for the 2018-2019 school year.
The fundraiser will take place on Thursday, May 10 during the 3rd annual cookout for SOURCE. Students are asked to please bring any type of school supplies that are in good condition as well as any not used hygiene products such as lotion, body wash, shampoo, conditioner, socks, headbands and more.