#BringBackOurGirls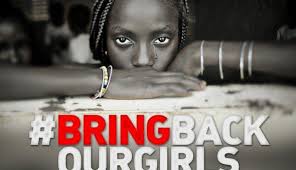 Roberta Kennedy, Reporter
May 1, 2018
On April 14, 2014, the kidnapping of 200+ girls took place in Chibok, Borno State, Nigeria. This event is still relevant and important today as The Bring Back Our Girls movement is about spreading awareness around the world and helping to bring these girls back to their families.
A group named Boko Haram are responsible for the missing girls. Boko Haram is a terrorist group that opposes western-style modern education. By 2014 thousands upon thousands of people had been killed in attacks by this group which lead the Nigerian government declared a state of emergency. They began to target schools in 2014 killing hundreds of kids and a spokesperson said as long as the Nigerian government keeps on interfering with the Islamic education they will continue with the attacks.
The movement was started by Obiageli Ezekwesili who was the former Federal Minister of Education of Nigeria and the Vice President of the African division of World Bank. After Ezekwesili had started the movement it had started to spread to social media from fellow Nigerians and Nigerians-Americans gaining the attention of celebs such as Cara Delevingne, Steven Tyler, Alicia Keys, Leona Lewis, First Lady Michelle Obama and social justice advocates all over the world. Soon the famous #BringBackOurGirls was known widely around the world.
Angelina Jolie spoke about the movement saying in an interview with a French news channel saying, "I'm absolutely sickened by it, And the thought of them out there right now, terrified and being abused, and sold … it's infuriating, and it kind of goes beyond understanding that somebody could do this."
Four years later more than a hundred have been freed according to the New York Times. The girls who have now freed live on Pristine University four hours away from their homes and now their days consist of school, movie nights, karaoke and selfies. The release of the girls have brought joy to their families, but for the other hundreds of girls, it is believed that they are still missing and about a dozen are thought to be dead.
The fight to end this tragic event is still being fought, but the little wins are starting to make a difference in the girl's lives.