All About Mac DeMarco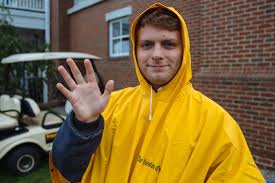 Mac DeMarco is a Canadian multi-instrumentalist and multimedia artist who first emerged from the group Makeout Videotape. Right after finishing high school, DeMarco moved from his hometown of Edmonton to Vancouver and self- released his first collection of songs, Heat Wave, that he recorded while bored in the new city. His band, Makeout Videotape, quickly gained national recognition and they sold out all of their CD's. At the peak of the band's fame, DeMarco released his first full- length EP, Rock and Roll Night Club, under his own name. Only a few months after that, he released a second full-length album called 2. Most recently, DeMarco released the album This Old Dog in 2017.
This Old Dog outlines Mac DeMarco's family life with a very personalized music style. The album talks about his experience growing up without a father and all the struggles he faced along with that. DeMarco explained one of the songs on the album, "Dreams from Yesterday", "It's not about my career or opportunities, it's more about the general vibe of being alive. It's about complacency, slowing down, growing older… becoming bored with things. And then you realize you're just getting used to how strange things are."
Mac DeMarco is unique because he does not act like a mainstream celebrity. Instead, he is goofy, carefree, and not materialistic in the slightest. He still uses a guitar he bought for $30 when he was 15 because he believes he can't get any other guitars to sound like it. DeMarco goes on tour in his mom's minivan and only brings a few things with him: cigarettes, a GPS, his guitar, and his InTouch Magazine, to "keep up with other celebrities." He often records his music in his bedroom, but more recently in a garage.
Students at Totino- Grace have commented on his music. Aidan Mahlberg said, "'Freaking Out the Neighborhood' sounds really nice, 'Another One' is relaxing." Saji Fernandes said, "'Chamber of Reflection' has lots of vibes, same with 'Let Her Go.'" Mac DeMarco has an unfiltered personality and his music resembles that. His music can be both melancholic and exciting. It is humble of Mac DeMarco to look past the fame and continue to create genuine music that reflects who he truly is.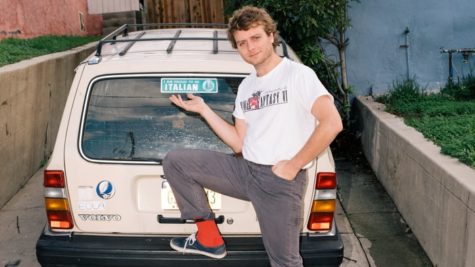 PHOTO: Rolling Stone