Lululemon as a Company and More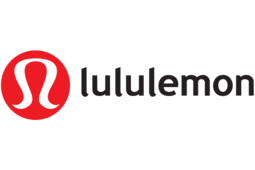 Maria McGrath, Reporter
March 7, 2018
Lululemon originated in Vancouver, Canada. That is where you can trace the beginning of the successful store and company. This global community helps find your soul. Yoga is the core of Lululemon.
The company was founded by Chip Wilson in 1998. It is a yoga-inspired, technical athletic apparel company for women and men. What started as a design studio simply ended up being turned into a yoga studio. This studio became a standalone store in November of 2000 on West 4th Avenue. This is in Vancouver's Kitsilano neighborhood.
The vision for Lululemon's store was to make a place that is more than just a store that people could buy gear to sweat in. They created a community. This community is where people could learn and discuss the physical aspects of healthy living. It is also important for the people to learn mindfulness and living a life of possibility. The company finds it important to create real relationships with guests and understand what they were passionate about. They get informed about how they like to sweat and help them celebrate their goals.
Lulu's first design was made for women to wear for yoga. They got feedback from customers and guests, ambassadors and elite athletes and it helped them design for multiple sports. For example, yoga, running, cycling, training and mother other sweaty activities. The Lulu designers are also athletes and "sweat-minded" people.
Lululemon as a company has always wanted to empower people to reach their full potential through providing the right tools and resources. They encourage a culture of leadership, goal setting, and personal responsibility. They have core values that they go by. One of them is quality. Another is product, integrity, balance, entrepreneurship, greatness, and fun. These are all lived by the company's people every day. The people working at Lulu life a life they love.