Crazy Week in the Market sees Dow Drop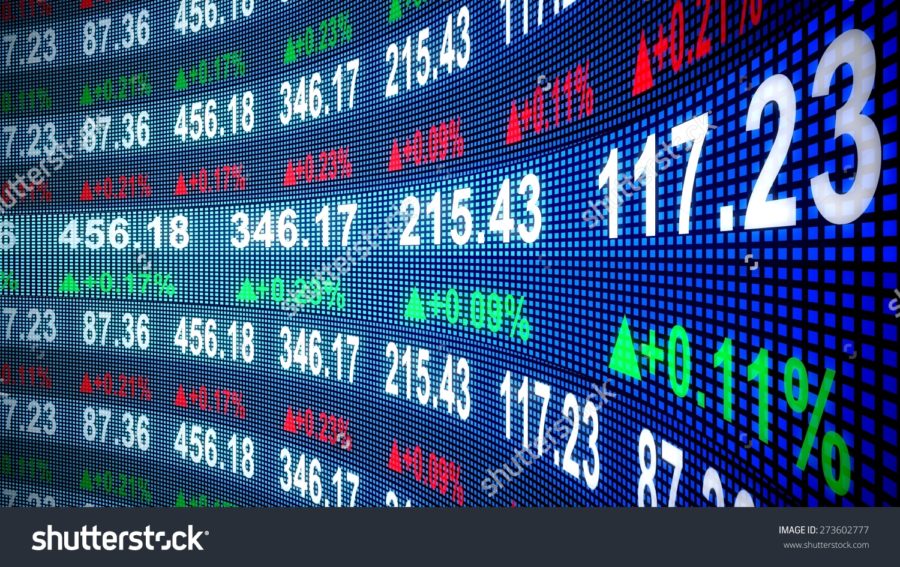 Braeden Mischke, Reporter
February 16, 2018
On Monday, February 5th, the Dow dropped a whopping 1,600 points which marked its worst one day drop in history. It declined 6.2%, creating losses for many investors. This started with a 2000 point drop throughout the whole week, in which the market decreased down to 23,373. On Monday, February 13th, the market did recover a bit, ending the day at 24,600. But should this drop scare investors, or was it merely a correction in the market?
As the market tumbled down last week, investors had to consider if a crash was coming. After a 28.5% increase in the market since Trump took office, the market had only been going up. This huge dip in the market surprised many investors and forced them to think about pulling money out of the market so that they wouldn't lose even more. Over the next few days though, the market did correct a little, but only to drop another 1000 points on February 8th. There is no question that the market has taken a hit, but according to Scott Minerd, a global chief investment officer at Guggenheim Partners, the correction "[was] a healthy development for the markets in the long run, and the equity bull market, while bloodied, is not broken." Most expert analysts believe that the escape from the trap of the market is to invest as if the market were not a number that could go up or down but a collection of businesses that their returns over the very long term are pretty much predictable. If you look at one day, you will miss the point of the market. Check back in 30 years, and you will see that the market always goes up, and up, with slight corrections here and there. Last week the market was down just 3% for all of 2018, after having been up 25% the previous year. There is no need to worry if you look at it that way.
The stock markets trading was up 0.25% late in the afternoon on February 13th. Trump's recent tax-cut was believed to help raise stocks. With less money being put into taxes, companies can put more money into their industry and therefore increase their profits and improve their own business. The result of this would be their own stock going up. During wild days in the market, investors just need to remain calm and know that the market will always go up over the long haul.