The Benefits of Drinking Fruit Infused Water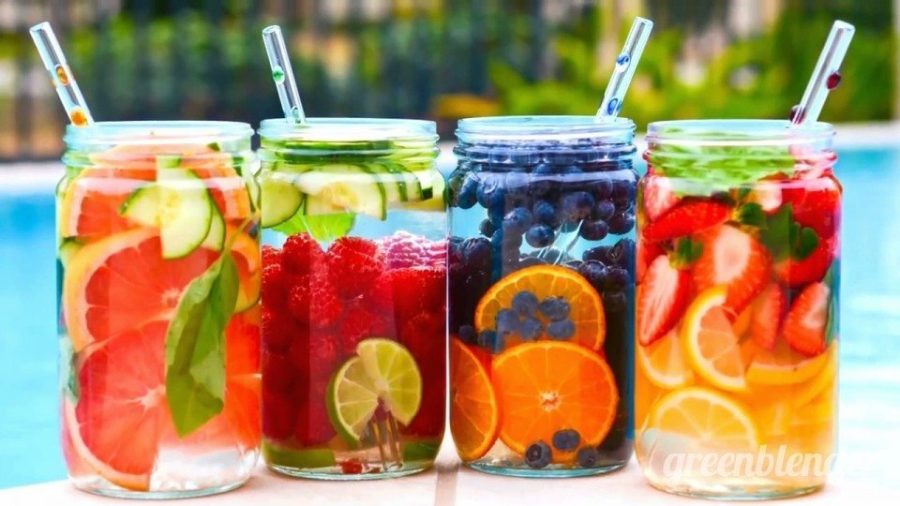 Rachel Kleszyk, Reporter
February 16, 2018
As the winter months are drawing to a close, it is time to kickstart our metabolisms and get the glow back in our skin. Fruit infused water not only offers a tasty alternative to staying hydrated and healthy but also targets the different health issues that winter dragged in. Each fruit provides vitamins that are proven to increase moods, flush toxins and fill you up faster. Because fruit infused water was such a massive hit in the past years, there are so many recipes proven to help target areas.
A fast and easy recipe to burn fat fast is cucumber, lemon, and mint. Lemon and mint aid in digestion while the cucumber hydrates, along with having anti-inflammatory properties. Another mix is citrus cucumber which promotes clear skin, flushes kidneys and help in de-bloating. Lemon, strawberries, apples, mint, and cinnamon all work together to deliver a fresh glow to the skin. Adding a few strawberries into any concoction or just alone gives you a healthy boost of vitamin C and antioxidants. Raspberry, peach, and kiwi is another tasty, summer drink packed with fiber and even more antioxidants. The best mix for clear, glowing skin is blueberries and oranges. The best part about fruit water is the freedom to mix nearly anything and get tons of health benefits from it.
Fruit water offers a healthy, tasty alternative to other sugar-filled beverages like soda. They make the perfect drink to serve any guests during any season. They are almost always a guaranteed hit!