Tom Brady's History in the Super Bowl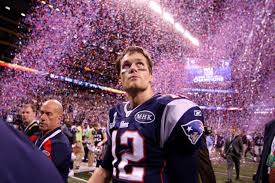 Will Schmidt, Reporter
February 8, 2018
Last Sunday, February 4th, 2018, was the fifty- second Super Bowl in NFL history. The teams that competed in this game were the Philadelphia Eagles and the New England Patriots. This was not a new experience for the Patriots quarterback, Tom Brady. Tom Brady has had an incredibly successful career and has reached the feat of playing in the Super Bowl quite a few times. The Patriots have played in eight Super Bowls with Tom Brady and they've all been instant classics. Tom Brady has won five out of his eight appearances in the Super Bowl. Brady has had an amazing career and is often called the best quarterback of all time.
Tom Brady and the Patriots have played eight super bowls under their current head coach, Bill Belichick. Every Super Bowl trip they've had have all been incredible games. Every game was decided by three or four points except for two of them. Tom Brady is a four-time Super Bowl MVP who is known for his clutch plays, fourth quarter comebacks, and final drive victories. Tom Brady has been a big part behind seventy-seven fourth quarter and overtime points with the Patriots.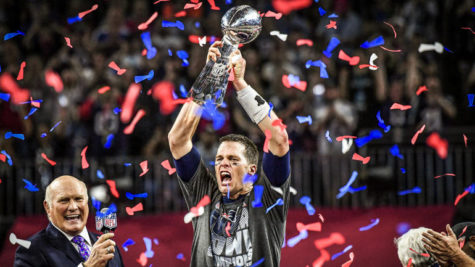 In Super Bowl LI, the Patriots pulled of the greatest Super Bowl comeback in NFL history. The Patriots were down 28-3 at half and came back and won in overtime 34-28. Tom Brady threw for 466 yards, completed 43/62 of his passing attempts, along with two touchdown passes. In Super Bowl XLIX, Brady drove the Patriots back from a fourth quarter 10-point deficit against the Seattle Seahawks. Most people remember Patriots cornerback, Malcolm Butler's, heroic end zone interception with under thirty seconds left to seal the win. What people often look over is that Tom Brady, with the game on the line, completed fourteen of his final sixteen passes to lead the Patriots to a pair of touchdowns. Tom Brady will always be remembered for his classic Super Bowl appearances and is arguably the greatest quarterback the NFL has ever seen.