DECA Members Make It to State!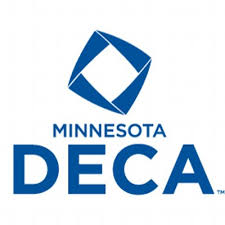 Mitchell Fox, Reporter
February 8, 2018
The Totino-Grace DECA team participated in the regional district competition on January 28th at the National Sports Center in Blaine led by team moderator Dr. Hoverson. TG students competed in teams for a chance to go to the state competition. 10 TG students advanced.
The members who advanced were:
Adriana Knox and Gabby Kullas (Hospitality Services Team)
Meredith Jaeger and McKenna Matter (Sports and Entertainment Marketing Team)
Lilly Linders and Samantha Schutz (Entrepreneurship Team)
Emma Kalberer and Anna Hanson (Travel and Tourism Team)
Jessica Glamm and Siloam Worku (Travel and Tourism Team)
What is DECA you may ask? DECA  is a student organization that prepares emerging leaders and entrepreneurs for careers in marketing, finance, hospitality, and management in high schools and colleges. Although you don't need to be in a business class it can be helpful for some of the events. Senior Jack Vettel says he has had an amazing experience with DECA he has been a 3-year member and he says he loves every second of it! He says even if you are on the fence about joining do it because it is worth it and you won't regret it.