First-generation College Student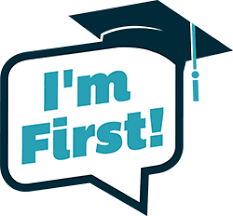 Hang on for a minute...we're trying to find some more stories you might like.
As the second semester begins, seniors are starting to finalize where they will be attending college. Most TG students either have an older sibling or a parent who has attended college before. However, that is not the case for all students. Going to college as a first-generation student is an accomplishment to be celebrated, but can also stir up some anxiety for students attending a university for the first time.
All students moving towards their new paths have various levels of apprehension, but first-generation college students experience more unknowns than most as they have no one who has experienced the ins and outs of college before.
Being the first to go off to school, students are confronted with many obstacles which can difficult to face. Mrs. Sharockman who works at TG in the admission office said, "My biggest challenge was having no guidance or idea of how to even start the college search and application process. My parents hadn't attended college and therefore they weren't able to help me navigate campus visits I visited just a few colleges by asking friends if I could join them when they were going on visits), applying for schools (we didn't have a computer at home, so I had to use my high school's to work on apps), FAFSA (I had to figure out paying for college on my own, so I was responsible for getting and completing these forms, so even starting the process was completely unknown – and, to be honest, a little scary to me."
Counselors here at TG are very helpful and guide the students on the right path. They are the student's support systems along with the stuff and parents. Mrs. Sharockman spoke on how her counselor help change her life. " I attended a high school of approx 1,200 students and we had just one counselor (Mrs Hamer) to help with college and I'm forever grateful to her! She would get to school early and stay after school so I could sit in her office and look through college materials, complete applications and apply for scholarships. She went out of her way and above and beyond to help me accomplish a goal I didn't think was possible!"
College benefits and offers many opportunities to anyone who attends. Students who attend college can be set up for success in their future careers. It helps provide a stable future, and allows students to truly get to know themselves. SamMichael, a recent graduate of the class of '16 said, "It has given me the chance to express myself like never before. I am to be a "free spirit", and express myself through my music, through my job, and through events on campus. I am so blessed to be apart of numerous organizations and clubs on campus, and I cannot wait to continue that track."
SamMichael also commented saying, "College is important to me because it has helped me find myself. College is helping to shape me into the person that I want to become, as well as it has given me so many opportunities to be who I want and to share my talents and gifts with those around me."
Mrs. Sharockman shared her advice to first-generation students. "Appreciate your mentors and those who help you along this process! Understand their help and experience is providing opportunities you never dreamed possible. If Mrs. Hamer, my high school's college counselor, hadn't spent basically an entire year helping me figure out how to apply and afford college, I never would have made it. If Mrs. Wolfe  – my admissions counselor, who figured out a great financial aid award for me – hadn't taken me under her wing and offered me a job in admissions, I wouldn't have my current career/job. Remember to appreciate what those who help you have given you and don't be afraid to tell them how grateful you are. And – keep in touch with them so they know how successful you are and that you made it through school! Mrs. Hamer and Mrs. Wolfe continue to stay in touch and are cheerleaders for me, more than a decade after I've graduated from college."