Foles, Eagles shine in Super Bowl 52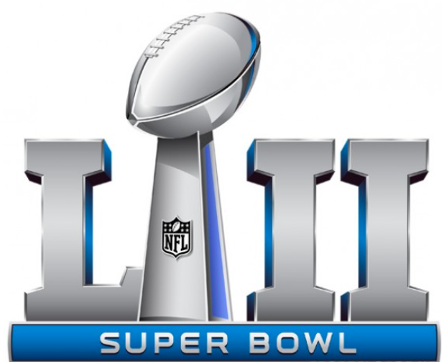 Sam Hill, Reporter
February 8, 2018
This past Sunday, the 52nd annual Super Bowl took place in Minneapolis, Minnesota at the new US Bank Stadium. The New England Patriots were representing the AFC, while the Philadelphia Eagles represented the NFC. Many fans packed into the stadium, which had its capacity increased to 73,000 for this such occasion. Ratings were down by about 3%, as there were 103 million people watching worldwide, instead of 110 million viewers last season. The halftime show was performed by Justin Timberlake. Timberlake recognized Minnesota's iconic singer, Prince, with a touching tribute.
Vegas Sports Books put the Eagles as underdogs all throughout the playoffs, even though they were the number one seed in the NFC. The odds were in favor with the Patriots in the Super Bowl, with a -5.5. The Eagles were in familiar territory on Sunday as they were the underdogs throughout the entire playoffs.Since being in familiar territory, the Eagles didn't seem to be nervous, even though they were considered to be less experienced team compared to the Patriots, who have been to the Super Bowl 3 of the last 4 seasons.
The Philadelphia Eagles took an early 3 point lead in the first quarter. The Patriots answered, but by the time the first quarter was over, the Eagles had a 9-3 lead. The Eagles added more to their lead late in the second half, with the "Philly Special." This trick play saw Eagles Quarterback Nick Foles on the receiving end of the play, as he caught a 4 yard TD pass from Tight End Trey Burton. The Patriots were down 22-12 at the half, but they were in familiar territory after coming back from a 28-3 deficit to win last years Super Bowl.
The second half was a different story. The New England Patriots came back and at one point in the fourth quarter, they were in the lead. Eagles quarterback Nick Foles threw a touchdown pass to tight end Zach Ertz with 2 minutes and 21 seconds left in the game. This catch survived a very long replay review from the officials. Early in the Patriots next drive, Eagles Brandon Graham strip-sacks Patriots quarterback Tom Brady and the Eagles recover. The Eagles added 3 more to make it an 8 point lead with less than a minute to go. A comeback effort fell just short and The Philadelphia Eagles were crowned Super Bowl Champions.
The Super Bowl MVP, Nick Foles, threw for 373 yards and 3 touchdowns, while Brady threw for a Super Bowl record 505 yards and 3 touchdowns. Legarrette Blount added 90 yards on the ground with a touchdown for the Eagles, while James White for the Patriots had 45 yards on the ground with a touchdown. Danny Amendola, Chris Hogan, and Rob Gronkowski had over 100 receiving yards for the Patriots, while the Eagles only had Corey Clement reach the 100-yard receiving mark.