Update on NHL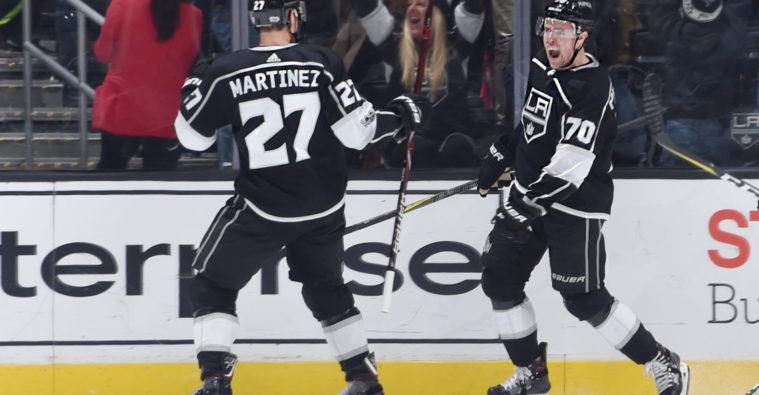 The NHL is looking crazy with all the shocking wins, losses, and players making big-time plays. Tampa Bay still remains in the number one spot, St. Louis is closing in fast, and the LA Kings have won 7 straight games. 
The dynamic duo of forwards, Steven Stamkos and Nikita Kucherov, have proven that they are close to unstoppable. Stamkos has 42 total points in 29 games which are leading the NHL. Right behind him is his linemate Nikita Kucherov which has 41 points in 29 games. Tampa is currently on a 4-game win streak and looks to continue this tomorrow night in St. Louis @8:00 PM.
The Blues are rocking in St. Louis. Forward Brayden Schenn was labeled the NHL's first star of the week. Schenn led the NHL with 6-1-7, including at least one goal in all four of his appearances, to power the Blues to a perfect week and the top of the Western Conference standings. He notched his third career hat trick, including the decisive goal, in a 4-3 victory over the Montreal Canadiens. Schenn then scored the winning goal in a 3-0 triumph against the Dallas Stars.
The LA Kings won for the 19th time this season and extended their season-long winning streak to seven games, the longest by any team in the NHL this season. So what did they do for an encore after defeating the Ottawa Senators 4-3 in overtime on Thursday? They traded for a Subban. That would be 22-year-old defenseman Jordan Subban, youngest of the three hockey-playing Subban brothers. Naturally, the fun-loving Kings Twitter account (@LAKings) seized the opportunity, tweeting, "In exchange for Nic Dowd, Subban is coming to the LA Kings."