Decline in Movie Theater Attendence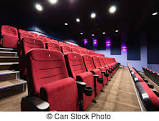 Hang on for a minute...we're trying to find some more stories you might like.
This past summer, attendance at the box office has hit the lowest in 25 years. This year's overall numbers have fallen by over 6 percent from last year. This year's Labor Day weekend had the worst box office numbers in 17 years. There have been a few hits this past year, but Hollywood's earnings this year show an unpromising future for the movie industry.
One reason why people are not seeing films in actual movie theaters is that there are few new movies. Most of the new films released are retelling or sequels of old tales. Another reason people do not attend is because people do not want to leave their house and pay to see something they will eventually be able to watch at home,  "I would rather just stay home and watch a movie in the comfort of my bed," says Junior, Claire Schumacher.
Attendance at the movie theaters has a lot to do with the younger generations. Many say they watch content at home or even on their phones. The TV shows on Netflix, Hulu, etc. have taken the place of movie programming. A subscription to streaming services such as Netflix and Amazon Prime only charge $10 a month for unlimited movies and shows. These services let you pause whatever you're watching, you can't do that at the movie theater.
The average cost of a theater ticket in America is currently $8.95. The price has risen by almost a dollar, in 2012 cost to $7.96. Movie theaters are making less and less on sales, so they have to raise the prices on tickets and concessions. Younger generation's interests are changing and traditional movies are struggling. If the years to come are like this, Hollywood studios will have no choice but to listen to what the people want just to survive.