What to Expect with the iPhone X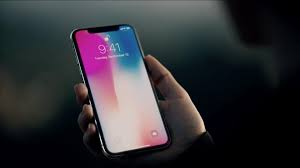 It's almost here, the iPhone X. This new phone from Apple is unique from previous iPhone models with its brand new design. According to Apple, the iPhone X has "the most durable glass ever in a smartphone." The new phone has a glass front and back along with a 5.8 inch Super Retina HD display, making this the largest, most clear screen Apple has ever created. For the first time ever, the iPhone X does not have a home button, but it does have a special feature called "Face ID." A small sensor at the top of the phone recognizes your face and allows you to unlock your phone.
In comparison to the iPhone 8 Plus, the iPhone X only tops it slightly with its unique design and special feature of Face ID. However, the iPhone 8 Plus does come in more colors than the iPhone X. The iPhone X only comes in Silver and Space Gray while the iPhone 8 Plus comes in Silver, Space Gray, and Gold. Both phones have the same 12 MP wide-angle cameras with the Portrait Mode ability and are a splash, dust, and water resistance. They also have the same battery life, A11 Bionic Chip, and the ability to charge wirelessly.
The iPhone X comes in 64 GB or 256 GB, and is priced at $999. It is available for pre-order on October 27th and begins shipping on November 3rd.