Oxford University Bans Christian Union from Freshmen Fair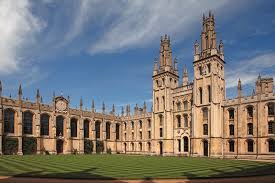 Oxford University banned a Christian Union (CU) group from attending their annual "Freshmen Fair." The Freshmen Fair is held to welcome all the new students into Oxford. According to Fox News, the Christian group was originally banned by the event organizer in fear that it would "alienate students". The organizer called the Christian religion, "An excuse for homophobia and neo-colonialism." Frederick Potts, the Vice President of the student body,  went on to say that he recognizes the good the CU could bring, but he still fears that it would make some students feel extremely unwelcome, which is opposite from what the point of the fair is supposed to be. Potts added that many students may already feel unwelcomed to Oxford because of its reputation for lack of diversity as well as not having many appropriate places of worship for non-Christians.
The Christian Union has since boycotted many ideas, including the idea to have a "Multi-Faith" stand where all religious groups could put their own brochure. The CU also takes the stance that this move is against their "Freedom of speech" and "Freedom of religion." A spokesperson for the Church of England agreed with the CU, and added that this, "is at odds with the kind of society we are all seeking to promote." Students protested this and eventually resolved as a student body that officials will no longer be allowed to eliminate religious groups from future freshmen fairs. In the end the CU will still not be at this year's freshmen fair, however, it will be able to attend next year as well as any other religious groups.