Inside the College Decision-making Process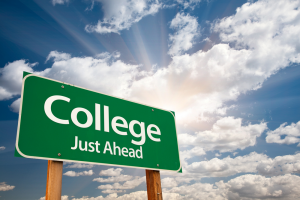 College deadlines are right around the corner.  TG seniors are filling out college applications and juniors are starting to look into colleges. The fear of leaving home is creeping in and big decisions have to be made soon.  Students have hopes, fears, and excitement during the college decision process.
Applying to college can be a stressful process. Some applications require an essay as well as a letter of recommendation.  Marie Clysdale, a senior at Totino-Grace, said: "It's a really long process and there is a lot of information you have to be accurate on."  After filling out the application, the post-submission jitters set in. There is a lot of fear and anxiety involved in waiting for an acceptance letter. 
Choosing a college is one of the biggest decisions students make when beginning their adult lives. It is really the first step of being an independent individual; It can also be one of the scariest. Although, students still have a few months before their decisions has to be made many are still undecided. Senior, Ben Schneider, says "I have not yet decided what college I want to go to, but have narrowed it down to Iowa State, Madison, and the University of Minnesota."
Once students are accepted into college they then have to choose what you will spend most of their future doing. This is another big decision for seniors and should be thought out carefully. Many students end up changing their major during college and regret the time and money they have wasted. So it is important to choose wisely. Sophie Palma, says "I'm thinking of majoring in Interior design because it's fun and something I don't think  I'll get bored of!"
Many seniors reported that they wish they would have looked more into the types of scholarships offered at each college and how to apply for them. 
Overall, the college process might be scary but it's the first step towards being an adult. Making decisions is the hard part, but there are many enjoyable and exciting aspects of the process.