Las Vegas Golden Knights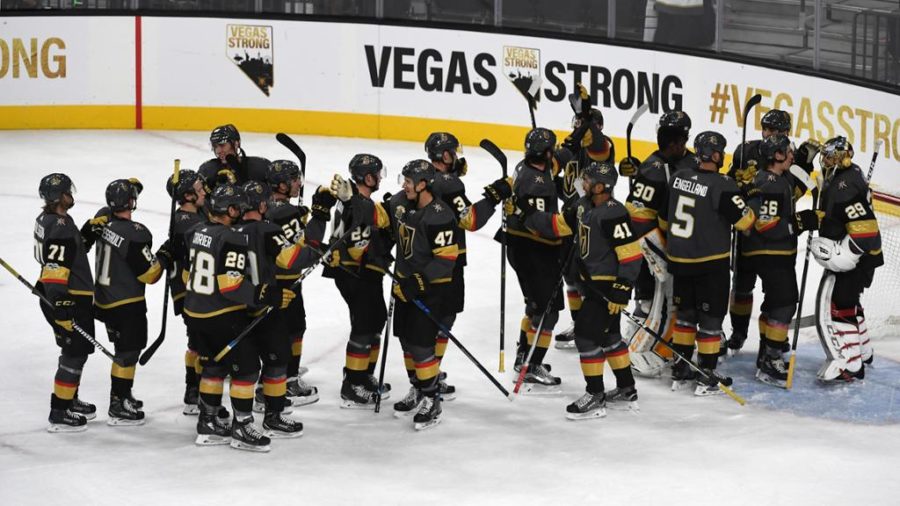 The Knights are a brand new NHL hockey team and many people are jumping on the wagon. On March 1st, 2017, The Las Vegas Golden Knights were the 31st team added to the NHL. Shocking and exciting the hockey world, suddenly everyone became fans. With the League also gaining brand new apparel holder, Adidas, this was the most exciting year in NHL history.
As any new team in the NHL, they must have an expansion draft leaving players on other teams wondering if they were going to be drafted by the Knights. On June 18–20 2017, to fill the roster of the league's expansion team for the 2017–18 season, the Vegas Golden Knights. The team's selections were announced on June 21 during the NHL Awards ceremony at T-Mobile Arena. The Golden Knights look to make big things happen as the newest member of The NHL.
The Golden Knights are now 3-0 with the win on Tuesday. Forward James Neal has registered 5 out of the 8 goals scored in the season for the Knights and has proven that he is a threat to the whole league. The Knights are backed by a 32-year-old Marc Andre Fleury (goaltender). We asked Totino-Grace starting goaltender Alex Holscher what his thoughts on Fleury were, "I'd say he's giving the Knights the best chance to win hockey games". Fleury has been in the league for 14 years which means he has a ton of experience. Alex mentioned to us that "I don't think his age is causing a downside to his game, I actually think it's helping him with all the experience and success he has had in the past". The Golden Knights look to continue their success Friday, October 13th @ T-Mobile Arena in Vegas.