Christmas Gifts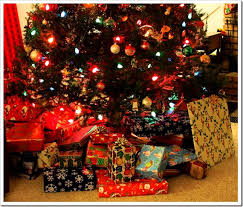 Megan Smith, Contributor
December 21, 2016
Buying gifts for people during the holiday season causes stress. Not knowing how much to spend or what to get can cause a tricky situation, but you are not the only one. People always try to narrow down who they are buying their presents for.
"I try to buy gifts for the people closest to me. So I don't really buy gifts for more than like, around 7 people," said Hlina Araya.
You can give anyone anything during the holiday season and call it a Christmas present. Angela Kuchinski says that she likes to buy presents that are more sentimental for her family and items that are funnier for her friends. Her family is a top priority in her gift buying, but she has a list of funny gift ideas she has saved up for her friends. "I saw the other day on a website a selfie toaster! You upload a picture of yourself to this toaster and it will toast the bread to make it look like your selfie!" (http://incrediblethings.com/food/this-toaster-toasts-your-selfie-onto-bread/)
Not everyone has the money to be able to buy presents for people. "I don't have money so I don't buy anyone anything. So no one is getting anything from me. I will gladly accept gifts though!" Hlina Araya perfectly summed up how almost everyone feels about buying gifts. "But if I were to buy gifts for people, I wouldn't spend more than 20 dollars on a person."
Another way to buy gifts for every special person in your life is Secret Santa or Advent Angel gift giving game. This gives everyone a chance to get together during the holidays and no one has to spend too much money.
Another problem with buying Christmas gifts is finding time to go out and shop for them. Angela Kuchinski said she doesn't do her Christmas shopping until the week before Christmas.
Most people shop for their gifts online, but the problem with that is delivery. "You never know if your gift will show up on time, or if it will show up not broken." Hlina said, describing her worries with online shopping. "And if you are ordering something like clothes or shoes, you never know if they are going to fit, but it is a lot easier than going outside."
But almost everyone agrees that this season is not just about giving gifts. This season is about spending time with your friends and family and celebrating the holiday season.