Christmas Treats
Brooke Fleming, Contributor
December 21, 2016
What are students favorite Christmas treat? People enjoy the holidays because of the traditions that they can look forward to! Students said their favorite holiday treats are crinkle cookies, peanut butter blossoms, Pillsbury seasonal sugar cookies, and rolo pretzel turtles.
Treats can be fun to make such as rounding up all your candy and making a gingerbread house or buy a kit. You can also make gingerbread cookies or decorate sugar cookies. Other creative and tasty crafts are Christmas cake pops, hot chocolate cookie cups, and others you can find online. You can also never forget about the classic candy canes that are a fun treat to pass around throughout the holidays!
Students favorite recipes are below :
Peanut Butter Blossoms
Ingredients: Shortening, peanut butter, sugar, light brown sugar, egg, milk, vanilla extract, flour, baking soda, salt
Shape dough into balls and rolls in sugar

Bake at 350°F for 8 – 10 minutes

Place chocolate kiss in the center right out of oven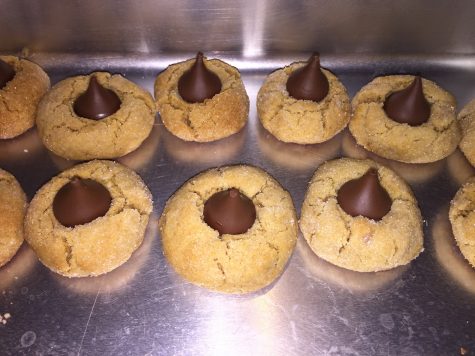 Crinkle Cookies
Ingredients – Cocoa powder, sugar, vegetable oil, eggs, vanilla extract, flour, baking powder, and salt.
Cool in fridge for a few hours, shape into balls and rolls in confectioners sugar then bake

Bake at 350°F for 10 – 12 minutes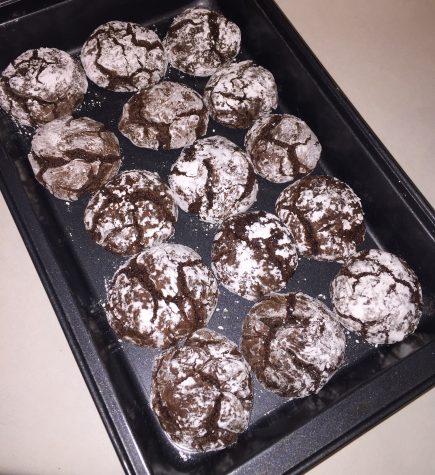 Turtles
Ingredients – Mini pretzel twists, rolos, and pecan halves
Place a rolo on the pretzel and heat in oven at 350°F for about 3 – 5 minutes and then smush down the melted chocolate with the pecan half.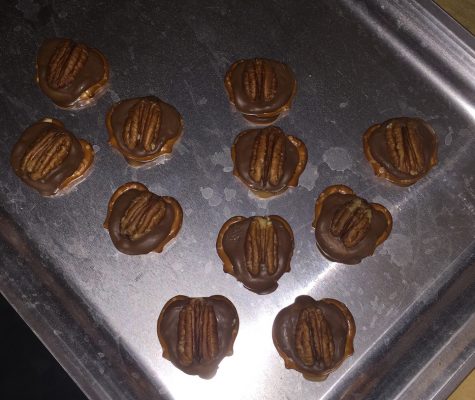 Seasonal Pillsbury Sugar Cookies
These delicious cookies come in pre – cut cookies and just have to be put in the oven! Bake at 350°F for 8 – 10 minutes. There are fun designs such as reindeer, snowmen and Christmas trees.
.