Hockey Update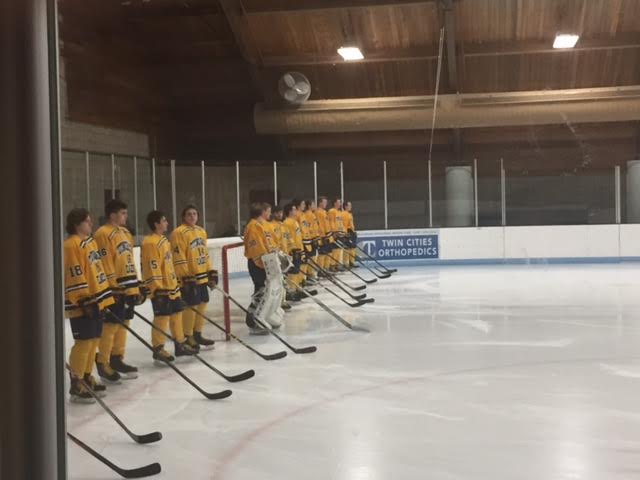 Jaydon Johnson, Contributor
December 9, 2016
The boys hockey team started out their season with three home games over the past week. They played Roseville in the season opener and lost 5-2. They then played East Grand Forks last Friday. East Grand Fork twice led by 3 goals and TG erased the first lead but wasn't able erase the second and lost 6-5. 
TG was down 3-0 after a goal by Bauer Brown with 4 minutes left in the period. But TG started to show some life with a goal by Tyler Cashill in the late minutes of the first period.
TG brought that momentum into the second period with 2 goals by Sam Hentges within the first 5 minutes. But East Grand Forks was quick to answer TG's 3rd goal with a goal by Bauer Brown 31 seconds later.
East Grand Forks' momentum carried them to another 3 goal lead at the end of the second period with Bauer Brown completing the hat trick.
Down 3 goals with 11 minutes left in the game again Sam Hentges sparked the TG hockey team with a goal to complete his hat-trick. He then scored his fourth goal of the game to cut East Grand Forks' lead to one but the team was unable to tie the game and lost 6-5.
3 stars of the game:
Sam Hentges 4 goals 1 assist (Totino-Grace)

Bauer Brown 3 goals 1 assist (East Grand Forks)

Hunter Olson 1 goal 3 assists  (East Grand Forks)
TG then played Thief River Falls on Saturday and won their first game of the year 4-1.