Advent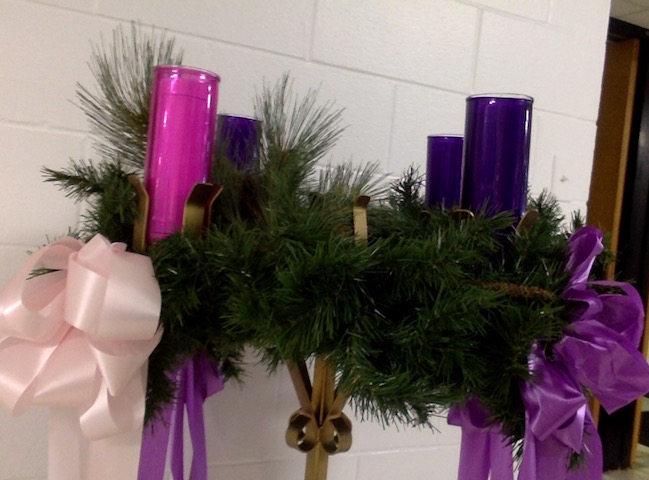 Taylor O'Connor, Editor
December 5, 2016
During December, Totino-Grace is transformed into a Christmas wonderland with decorated trees and stockings hung around the commons. Lockers are wrapped like presents and lights are around teacher's doors. The environment is lighter and happier in anticipation for Christmas break and for alumni to return for our Christmas Mass.
Before all of that, we celebrate the Advent season. This year, Campus Ministry is providing opportunities of service and prayer to help us get ready for Christ's coming.  
As always, there is the Giving Tree where students can take an ornament with a gift request on it to donate. Sharing and Caring Hands will be providing gifts to donate to teenagers living in transitional housing. Campus Ministry asks us to pick an ornament (or two) off the tree and bring it to their office by Thursday, December 15th.
A new addition to our Advent celebration is the Prayer Tree. Students have the opportunity to write intentions on an ornament, hang it on a tree outside the Chapel and they will be prayed for every Tuesday in Mass during Advent.
Every Friday at 7:00 AM, students are invited to gather in the chapel to pray the rosary. There will be someone leading the Rosary and rosaries are provided.
On December 14th, reconciliation will be offered in the Theatre for students to go during open periods, religion classes or lunch periods.
"I hope that people get involved with all of these opportunities because they are all an amazing experience for us students to be apart of. This is the time where we are anticipating the coming of Christ so what better to do then to pass time by giving back to others and praying with/for our classmates!" said senior, Alex Gannaway.
Please take the time this year to give a hand to help out someone in need and prepare for Christ's coming into our lives this Christmas season.