Montana Mission Trip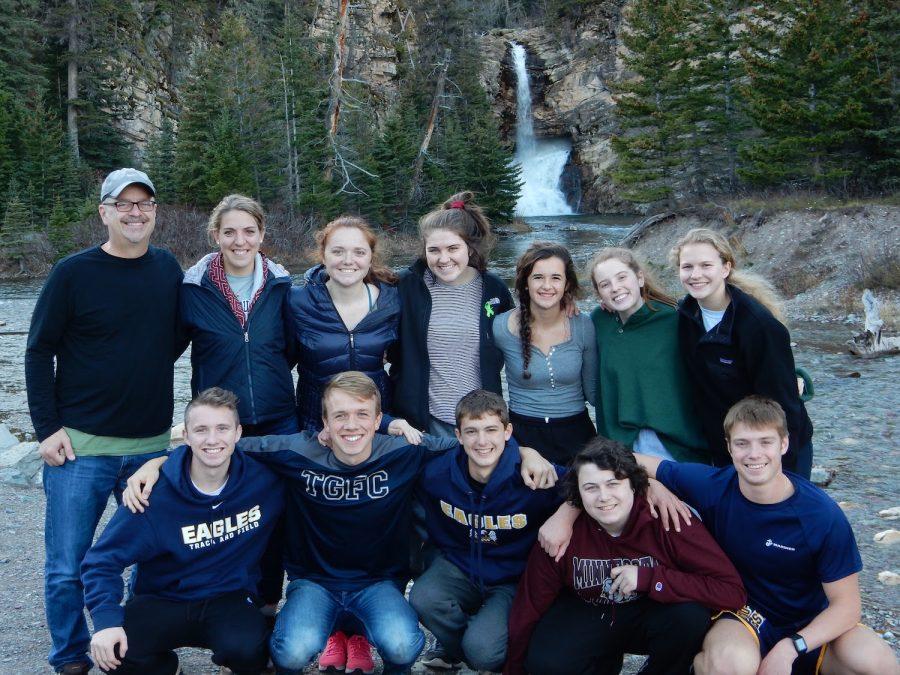 Taylor O'Connor, Editor
November 17, 2016
Last week, a group of Totino-Grace students had the opportunity to go to Montana for a Mission Trip. While there, they  worked at De La Salle Middle School from 7:30-4:30 everyday tutoring kids from 4th to 8th grade.  They were able to learn about the history of the Blackfeet Indians and took a tour Glacier National Park.
On this trip, they were able to experience a great sense of community and make a difference in people's lives.
"I was most impacted by the joy of the people that I worked with and the joy of the people that I served. As an American Indian told us on the train of his father that just passed away days ago, 'I am not mourning his death but rather celebrating the great life he lived.' I saw this in the students we worked with as well as the friends that I served with; we all wanted to live life so that one day it may be celebrated,"  said senior Ben Jaeger.
"The thing that had the biggest impact on me was sense of community and caring the tribal members have for others. We were told by one of the people on the trip that there are no people that live on the street. Everyone in Browning is somehow related to each other, and if they find someone without a house, they will take that person in. Even the dogs roaming the street have a home," said senior Nick Hadzima.
"What impacted me the most was getting to understand the Blackfeet culture. I was able to get to know the children of the blackfeet community and what they have to go through. It made me feel like I should do more in this world for other people," said senior Izzy Jordan.
They truly enjoyed their time in Montana and lived every moment. In the end, they grew closer together and all wished they could go back. If given the opportunity they would and hope that if anyone else got the opportunity, they would take it.