Simple Thanksgiving Dishes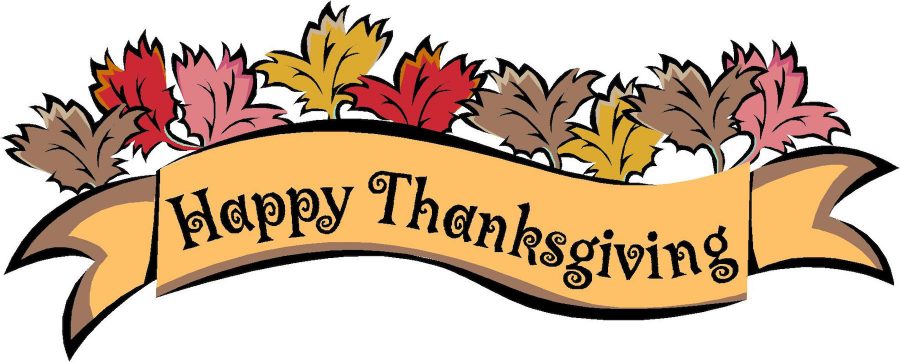 Andrea Hoyt, Contributor
November 15, 2016
Maybe after conferences and right before Christmas you are looking to get back on your parents' good side. Surprise your parents this Thanksgiving by offering to make one of the following EASY Thanksgiving recipes, each in 5 steps or less, easy for any high school student to successfully execute.  They are simple enough to make but super tasty!
Gravy
1/2 cup butter
1/2 cup all-purpose flour
4 cups Easy Chicken Stock
1 teaspoon rubbed sage
3/4 teaspoon kosher salt
1/2 teaspoon garlic powder
1/2 teaspoon dried thyme
1/2 teaspoon freshly ground black pepper
Melt butter in a oven over medium heat; whisk in 1/2 cup flour, and cook, whisking constantly, 3 to 4 minutes or until mixture is smooth.

Whisk in 4 cups stock slowly. Raise the heat to high and bring to a boil, while whisking.

Reduce heat to medium temperature; stir in 1 teaspoon of rubbed sage and 3/4 teaspoon kosher salt, 1/2 teaspoon garlic powder, 1/2 teaspoon dried thyme, 1/2 teaspoon freshly ground black pepper.

Simmer, stirring occasionally, 10 to 15 minutes or until desired thickness of your preferred gravy.

Enjoy! It is ready to serve.
Mashed Potatoes
5 pounds of Potatoes
3/4 cups Butter
8 oz Cream Cheese, Softened
1/2 cup Half-and-Half
1/2 teaspoon Sea Salt
1/2 teaspoon Black Pepper
Peel each potato completely; and rinse under cold water.

Chop the potatoes into halves of fourths, so that they can cook more evenly.

Bring a pot of water to a fine simmer and add the chopped potatoes into the pot. Bring the water to boil and let cook for 30 minutes without being covered. Then, drain the potatoes into a large size colander. Place the dry potatoes back into the empty pot and put the burner on low heat.

Instead of using an electronic form of mixer, use a potato masher to mash the potatoes to the liked amount of creaminess.

Add one and half sticks of butter, and 8 oz of cream cheese. Mix the potatoes once again.

Enjoy!
Stuffing
2 1/4 cups chicken stock
1/4 cup wild rice
4 tablespoons butter
2 cups sliced mushrooms
2 cups chopped celery
1 cup chopped onion
4 cups cornbread stuffing mix
1 tablespoon poultry seasoning
Mix chicken stock and wild rice in a saucepan then cover and bring to a boil over high heat. Reduce heat to medium-low and let simmer until rice is tender, (this will take about 45 minutes). Take pan off of meat.

Melt the butter in a large skillet. Add the onions, mushroom, and celery. Cook and stir occasionally for about 5 minutes, or until soft.

Mix the cornbread and poultry seasoning in a large size bowl. Add the cooked rice with chicken broth and the vegetables and mix well.

Enjoy! Ready to serve.
Pumpkin Pie
8 oz, Cream Cheese, softened
1 cup plus 1 tablespoon milk. separate
1 tablespoon sugar
8 oz Cool Whip
6 oz graham cracker crumb crust
15 oz pumpkin
2 pkg Jell-o Vanilla Flavor Instant Pudding
1 teaspoon cinnamon
1/2 teaspoon ground ginger
1/4 teaspoon cloves
Mix together cream cheese, 1 tablespoon milk and sugar in large bowl with whisk until fully mixed. Stir in half the cool whip. Spread onto bottom of crust.

Whisk 1 cup milk, pumpkin, the dry pudding mixes and spices for 1-2 minutes, or until very thick. Spread over cream cheese as a full layer.

Refrigerate 4 hours or until firm. Serve topped with cool whip.

Enjoy! Ready to be served.