Wrestling Start Up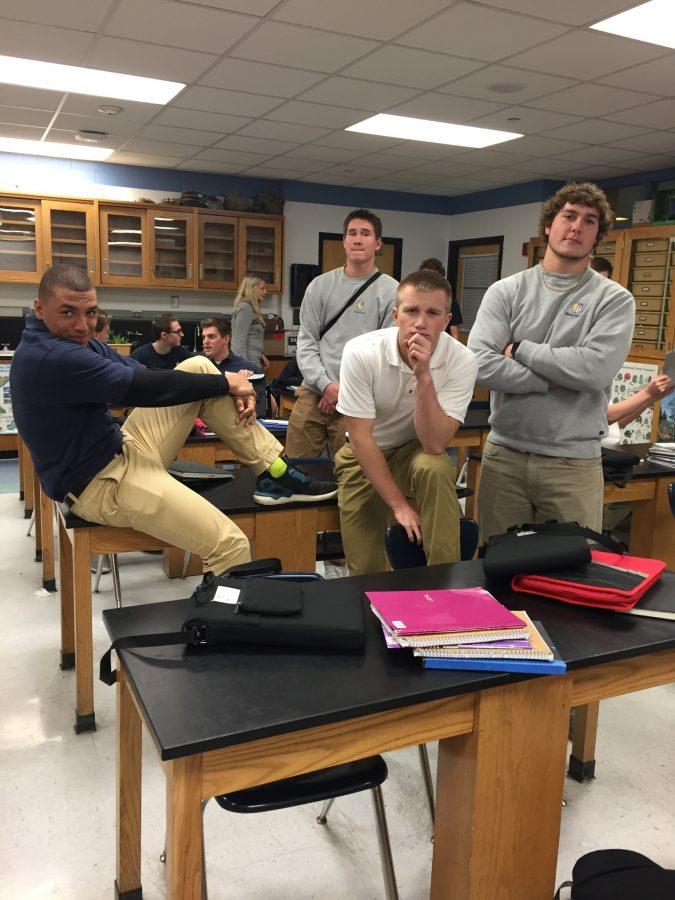 Brooke Fleming, Contributor
November 16, 2016
Wrestling season is just around the corner and the team has a lot to look forward to. The team will be led by captains Jared Florell, Michael Menth, and Will Savre. The season begins November 21st, and anyone who is willing to work hard can join the team.
The team is very successful and has a close group of teammates. They have been working hard in the offseason with club wrestling, lifting, and conditioning to prepare for the upcoming season. The team expects to have around 25 members this year including two returning wrestlers who placed at state, Jake Svihel and Jared Florell.
Someone to fear on the mats as a competitor is Jared Florell who just signed a letter of intent with Purdue University to continue his wrestling career and education. Florell is "looking forward to the Council Bluffs tournament in Council Bluffs Iowa the first weekend of December. The team has a very successful past few seasons and this one is looking bright."
"I am excited for my senior year with my best friends. I'm looking forward to seeing how far our team comes and our possibility to make it to state," said captain Will Savre.
The seniors are excited for their final season and to lead their team on their trek to state. This team is defending their conference and section championship titles.
For more information follow the team's social media pages : Facebook @Totino-Grace Eagles Wrestling Team and Twitter @TG_Wrestling or contact the varsity head coach Doug Svihel at [email protected] Be sure to come out and support this successful team!