Dance Team Start Up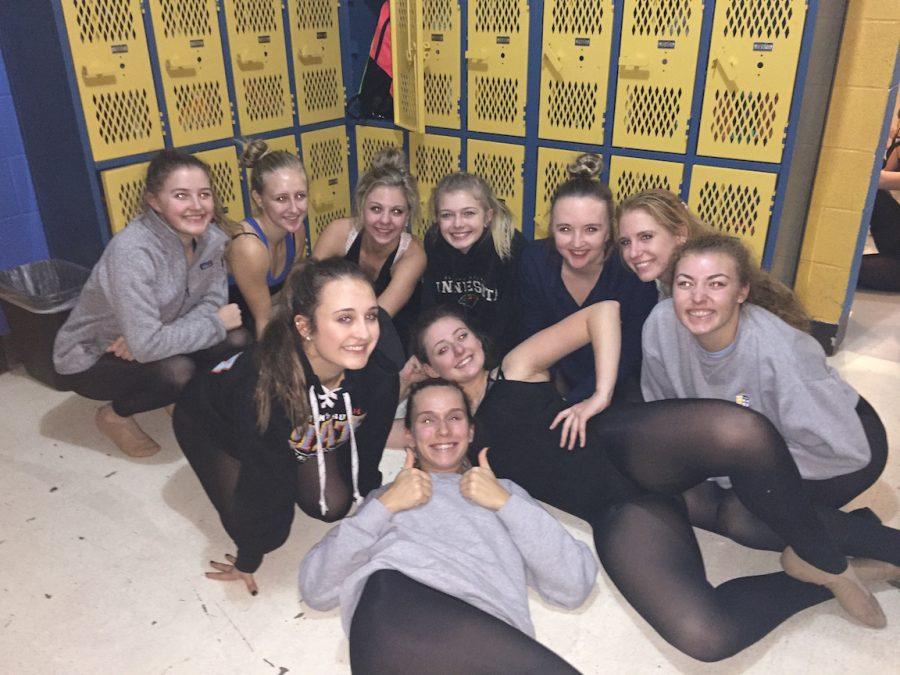 Andrea Hoyt, Contributor
October 28, 2016
As many people know, last year the E'gals were double state champions in both kick and jazz. This year, they have a title to defend for the upcoming winter season. The team will be led by senior captains Julia Hartwig, Alexandra Wollman, Julia Johnston, Skyler Paquin, Lilian Conforti, Nicole Sperling, Brooke Fleming, Cailey Banken, and Emma Hubbell.
 For the past two weeks, for 4 hours a day the captains have been choreographing all of the dances for the upcoming season. Tryouts take place Monday through Wednesday this week. The girls put in tireless number of hours and sweat into dance this week.
The seniors and coaches are looking for girls with, "confidence, positivity, a great attitude and execution skills," says Brooke Fleming.
Julia Hartwig commented that the theme for the year is We Have The H.E.A.R.T. standing for Hard work, Energy, Accountability, Respect, and Together. This will be drilled into the dancers mindset as their core covenants and values through the rigorous winter season.
The girls will also be attending a "Just for Kix" dance camp this year in Florida and dancing in the Outback Bowl on New Year's Day. Skyler Paquin is looking forward to, "Being on a Dinner-dance party cruise and being all dressed up together out on the ocean when it becomes 2017." Nicole Sperling is looking forward to, "Lots of team bonding."
The first meet of the dance team season on November 18th at Blaine High School. Come out and support your E'gals!