Wednesday Night Lights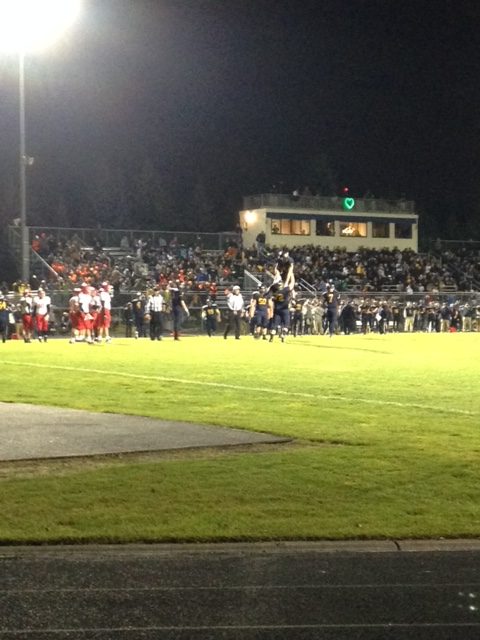 Jacob Elwell, Sports Editor
October 23, 2016
The Totino-Grace Football team finished off their season Wednesday night against the Coon Rapids Cardinals by defeating them 41-13 on senior night. The Eagles stayed undefeated throughout the regular season, as they moved up to 8-0. Coon Rapids dropped to 0-8.
Senior Gayflor Flomo surely enjoyed his senior night, running in 2 touchdowns. Junior Sam Hanson also ran in a pair of touchdowns for the Eagles. They took a 41-0 lead, then Coon Rapids scored 13 unanswered points to make the final score 41-13.
Seniors Rocky Kreuser and Brady Bertram also scored touchdowns, and senior quarterback Kyle Halverson also threw a touchdown pass.  
"It was a successful senior night, I got to see my parents on the field after the game, so that was pretty cool," said Kreuser. "We want a state championship ring, and that's the only thing on our minds right now."
The Eagles will play on Friday, October 28th in the playoffs. Come out and support your Eagles in their attempt to win state!