Boys & Girls Soccer Sections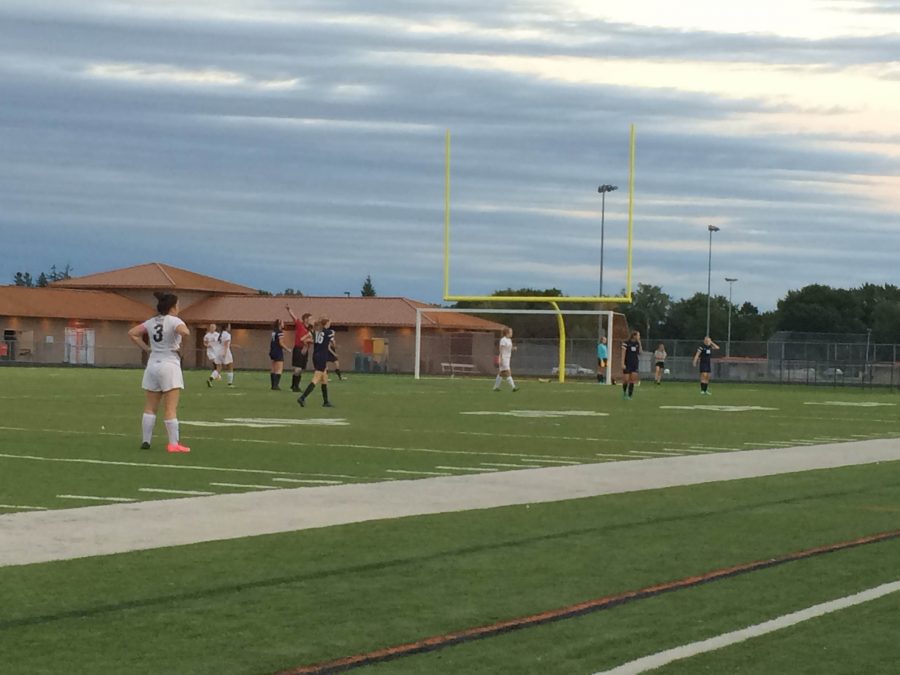 Leo Lewis, Contributor
October 19, 2016
Fans of Eagles soccer were treated to pleasant news last week when they found out that both boys and girls soccer teams had earned the number 1 seed in their sections. They both finished fourth in the Northwest Suburban conference and were looking to make deep runs into their sections.
Until Saturday it was very possible that both teams could prevail and appear in the state tournament. However, the dream of having state appearances from both clubs was stopped short last Saturday as the boys team lost their second section game.
After a dominant 9-0 win over 17 seeded Minneapolis Henry/North the Eagles boys soccer season came to an anticlimactic ending as they were beaten by the 9 seed Columbia Heights in a thrilling, but ultimately sad, 1-0 game.
Yet, this weekend's showers came with a silver lining as the female Eagles were able to outmatch 8 seed Breck and win by a score of 5-0 to continue their year. Next, they faced off against Legacy Christian on Tuesday, the 18th. They pulled away with an assertive 7-0 win.
We at Eagle News Network would like to congratulate the boys soccer program on a wonderful season.
The section championship is next. The girls play the 2nd seeded Benilde St. Margaret's team.
Make an effort to show up to the game on Thursday and provide vocal support for the Eagles Girls Soccer team.