Peter Miller Feature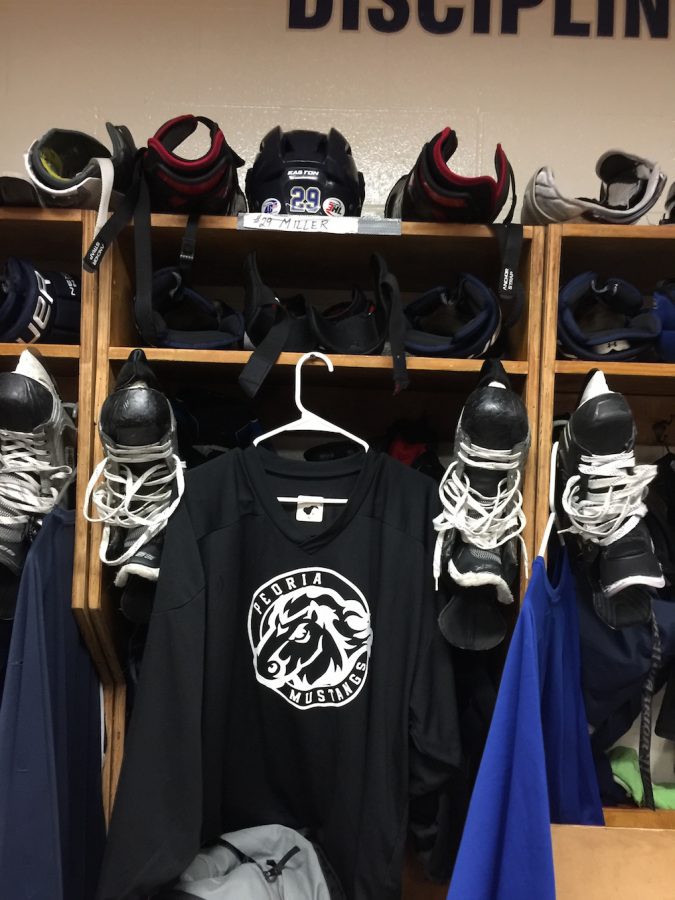 Leo Lewis, Contributor
October 5, 2016
TG Graduate Peter Miller is the only member of the 2015-16 TG varsity hockey senior class to continue his hockey career. Miller has joined the Peoria Mustangs of the North American Tier 3 Hockey League (NA3HL) for the 2016-2017 season. The Mustangs reside in Peoria, IL.

"I decided on Peoria when I talked with Kai Barber (TG class of 2014, former Peoria Mustang) and he put me in contact with his former coach. Then[the coach] offered me to sign a tender.", said Miller. A tender is similar to a contract in that it is a document stating a player's intentions to play for a specific team.

"The most difficult part (of hockey) is protecting the lower half of your face while wearing a shield and adapting to living with new people." During the season, Miller lives with another teammate in a billet house. Billet means lodging with a civilian, Miller and his housemate live in the house of a woman named Lori.

Miller jokes about the about the competition in his new league "

"

The skills compare to a decent MN high school team but they obviously do not have anyone as talented as Sam Hentges or Wayne Gretzky, what have you."

— Peter Miller

"

Thus far  "Skeeter" Miller has netted 3 points in 5 games. Good for 3rd best among rookies on his team.

Miller spoke on the change in atmosphere of competition between high school and juniors. "There are much older fans at the games and more energy on the bench." 

"I've adjusted fairly well, they are nice rookies and the max fine during court is $5." Miller explained, "Court happens every Wednesday after practice. Everyone in the locker room goes around and issues fines to people. You can fine someone for falling down during practice or parking on the line, pretty much anything. The max you pay is $5. The captain collects the money and uses it for soap and protein powder for the whole team. You cannot appeal any fines issued." Miller explains the unofficial judicial system within the junior hockey community.

Peter will be playing at the National Sports Center in Blaine on December 16, 17 and 18th. Otherwise you can keep up with Mustangs here http://peoriamustangs.pointstreaksites.com/view/peoriamustangs .