Changing Lives: One Bracelet at a Time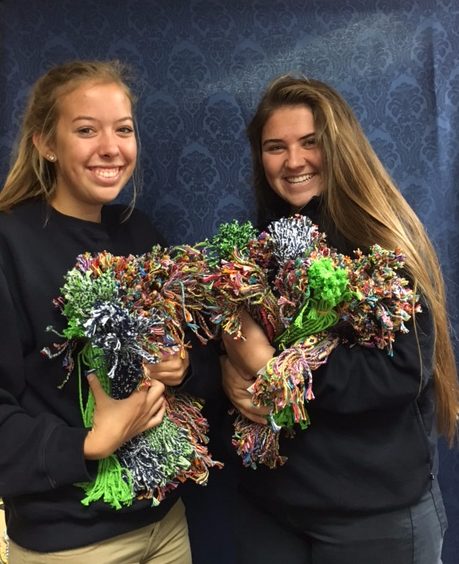 Taylor O'Connor, Editor
September 28, 2016
Threads of Hope is an organization helping Filipino families in need. By having the thread, families can earn 100+ dollars a week to buy necessities or afford to send their children to school.
When Sarah Harlan and Alex Gannaway found the Threads of Hope website, they bookmarked it and were inspired to create a new fundraiser for Common Hope and the Randy Shaver Tackle Cancer fund.
After approval from Campus ministry leader Mr. Andrew Million, they were able to start the fundraiser and received 4,000 bracelets to sell. Half of the profits go to Threads of Hope and the other half is going to the other organizations we support.
Their goal is to sell all of the bracelets. Sarah thinks this "is a little outrageous but I want to do everything in my power to sell as many as possible."
They hope this will continue into next year because of how different it's been compared to any other fundraiser at Totino-Grace. Alex invites us to help make a difference. "People all over the world need our help and we can help other ways not just mission trips, but helping people with the simple things"
There are two types of bracelets for purchasing: Round ones(two to three bracelets for five dollars) or Flat ones(three to four for ten dollars). You can help them reach their goal by buying the bracelets, either for yourself or gifts, at home football games or Fridays during lunches.
To learn more about the Threads of Hope mission see: http://threadsofhope.co/about .