Girls Soccer Update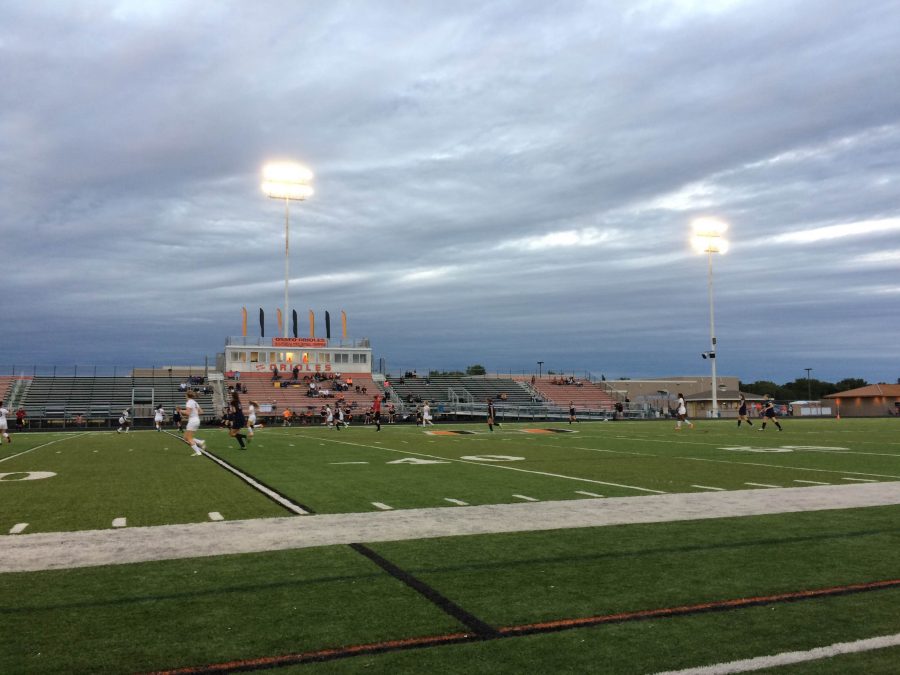 Leo Lewis, Contributor
September 28, 2016
The Totino-Grace Girls Soccer team currently sits at a record of 7-4. This places them at 4th in the talented Northwest Suburban conference. After another week of competition saw them blank Osseo by a score of 7-0 and drop their second game to Andover 0-2.
Coach Traci Bennington stated their keys to success in the game, "Our possession, patience, and execution. They do a great job of moving the ball around, and we tell them to be patient, and they did exactly that."
The seven goals from six players is the Eagles second highest scoring total of the year. 
Coach Bennington stated that the team's chemistry and commitment is what led to their success. "I would say their energy is what makes them special and the passion they have for soccer. These are not just athletes, these are soccer players. Their energy both on and off the field is what will carry them through the season."
Another factor that has led to the success of this team is the diversity of the scoring. Nine girls have scored at least one goal, that is more than half of the roster. Meanwhile, four players have already hit double digit points.
One thing that has made this season different from previous one is the absence of head coach and new father, Matt Thibodeau. "Matt having a baby has been the most difficult part of the season. He has been out for a week and we have managed just fine but it is a little bit different of a vibe and we know the girls love and support him and want him there, but it just been a different season because of it," said Coach Bennington.
The girls have 5 games remaining before sections. They are looking to close out the year on a high note and make the most of their time.