TG football beats Andover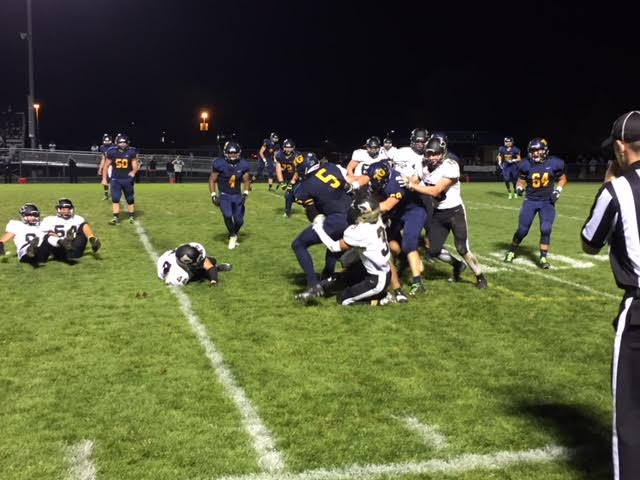 Jaydon Johnson, Contributor
September 20, 2016
After a 2-0 start to the season, the Totino-Grace football team looked to go 3-0 against Andover. After a close first half ending with an Andover touchdown the eagles came out in the second half and ran away with the game. The Eagles scored 22 points in the 3rd quarter to win the game 35-13.
"I know we have a lot of physically talented returning players, and after the win against Eden Prairie earlier in the season, our chances are looking good," former head coach Dave Niggon commented before the game. The returning players played a huge role for the Eagles. Senior Joe Russell intercepted a pass and returned it for a touchdown, and senior running backs Ivan Burlak and Gayflor Flomo combined for 3 touchdowns.
This undefeated start to the season couldn't be a better start for the eagles. Offensive coordinator Jay Anderson said, "The kids are working hard," and that they need to, "play hard every play." They will need to keep that in mind for the games ahead.
The next game for the Eagles is this upcoming Friday at Osseo. Osseo, reigning class 6A champions, have had a slow start to the season with a 1-2 record from losses to Maple Grove and Anoka. The game starts at 7:00 pm, so come out and support the team!